The ulterior motive of enterprises around the world is delivering an exceptional customer journey, regardless of the industry vertical they deal in. The financial services sector is no exception to this as the growth-focused business players look forward to forging deeper client relationships while striking a perfect balance between profits and expenditures. However, the tough economic pressure coupled with increasing demands of the high-end customer compels organizations to seek out ways that maximize customer retention and profitability.
As a people-driven business, stakeholders in the financial services industry are embracing and adopting the latest technologies such as customer relationship management (CRM) software to cut through the competition. Implementing a CRM in financial services orchestrates the digital transformation in an organization by providing them endless cross-selling and up-selling opportunities. As a robust customer success platform, it helps in handling client issues as well as onboarding, managing business-critical data, and much more.
CRM for Financial Services
Integrating next-gen technologies such as CRM in financial services into the existing workflows makes the operational processes more agile, infuses new-age efficiency and brings in greater excellence. It assists the companies to manage their flow of information easily, be it lead generation, sales and marketing, or customer services. They can gain a plethora of other advantages as mentioned below:

Building sustainable relationships
CRM for financial advisors provides a birds-eye view of the customer data, including their activities and areas of interest. This enables the agents to understand their consumers better and accordingly offer them custom-fit products/services that best suit their needs. It also empowers them to create that hyper-personalized bond with their clients by sending them customized text messages, emails, voice notes, etc. based on their life goals and events, thus building sustainable client relationships.
Delivering world-class customer service
Owing to the nature of the financial services sector, imitating products/services/ideas is easier, thus making the competition tough. It becomes even difficult for the industry leaders to differentiate themselves in such cut-throat marketplace landscapes. However, by implementing CRM, financial services firms can make informed business decisions and deliver world-class customer services.
Amplified employee productivity
Adopting CRM in financial services is intended to make the business processes easier for growth-focused industry players. It efficiently centralizes and streamlines the front, middle, and back-end processes, thus enabling the advisors and agents to concentrate on customer-centric services rather than investing resources in managerial operations. Besides, they can take intelligent actions across different sales channels and functions.
Maximized profitability
Financial CRM empowers the agents to work smartly. The software's intuitive workflows market the services regularly to customers, thereby eliminating the need for human intervention while warming up the leads. Another added advantage is the real-time updates that enable the financial advisors to see prospects that interacted with the company. This helps them to prioritize their efforts to focus on the lead conversion. Besides, the same data can also increase up-selling and cross-selling opportunities, driving in more revenue.
On the sales front, the simplest of tasks are time-consuming and resource-intensive. Take, for instance, booking client appointments can be automated using a CRM in financial services. Additionally, some softwares allow the agents and advisors to directly mail their clients from the customer record by documenting the entire conversation. The financial advisors can get a bigger picture to track customer engagements using intelligent analytics as well as stay tuned with where they are winning and what areas need to be reworked.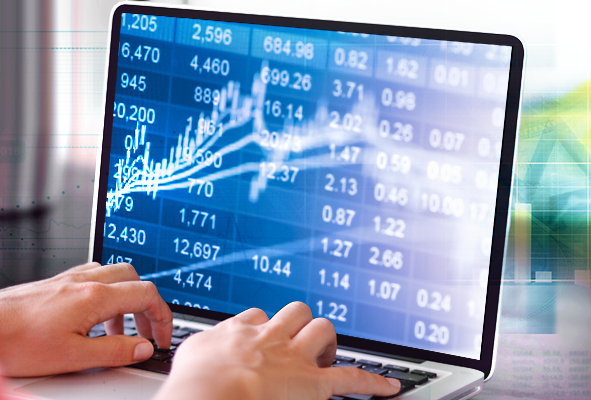 Bottom Line
The key to gaining a competitive edge in the market is finding and adopting the best-fit CRM for financial advisors. It enables the institutions to optimize technology investments, meet evolving customer demands, and add more value. Also, it makes the processes simpler, agile, and accurate. Having in-depth expertise in Salesforce, Microsoft Dynamics, Satuit Technologies, Sugar CRM, etc., Damco assists clients with the risk-free implementation of CRM in financial services. They provide the best CRM for financial advisors that enable them to deliver smarter advice, world-class services, and make the customer experiences worth their while.