Damco improved the quality of the database post merger of two SaaS companies with similar offerings.
The Client
The client is an established SaaS company based in the US, offering custom Marketing Automation software. They acquired a marketing automation start-up with the main offering quite a match with the client's. As a result, there was an overlap between the customer database of the two organizations.
Damco was approached to eliminate redundancy of the merged database and improve the quality. They needed a firm experienced in online data processing and data cleansing to format, cleanse, and validate the database entries.

The Project
Post-acquisition, the client needed to merge the two databases and update the resultant. It should help them in targeting campaigns for brand awareness and lead generation.
The customer PII (Personal Identifiable Information) being sensitive and critical for business operations had to be kept intact and secure.
The Challenge
Both organizations have a global customer base, spread over 18 countries. Hence, the data had issues such as truncation of address elements, partial addresses, wrong spellings, missing country names, and altogether missing fields.
As the majority of the data was web-captured, some of it was entered in the wrong fields.
Strategy and Solution
Our team of business data processing experts started with an audit of the available data to identify data quality issues such as misspelled and truncated entries, fragmentation in the address lines, missing zip-codes, etc.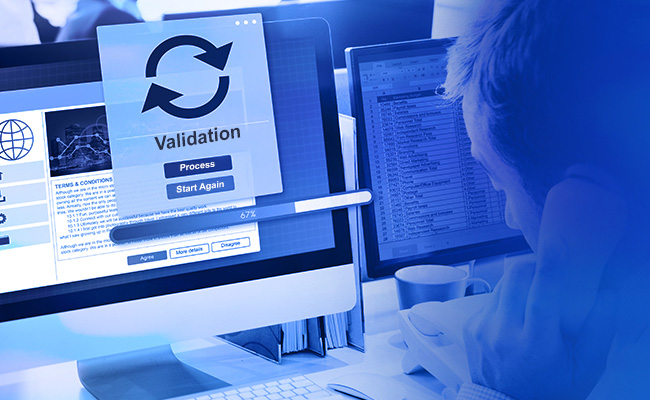 We framed a quick turnaround strategy and aimed to supply data in installments based on urgency, such that most critical data is supplied the first.
Address Data Processing
We utilized advanced parsing techniques to identify the address elements of each country. This, in turn, required multi-language vocabulary and address syntax rules. In the cases when parsed data did not fall into the standard fields, we kept the data in the additional field so that the information did not get lost.
The data was deduped using a multi-criteria approach so that only unique entries remained. An exercise for international address validation was conducted employing our proprietary software and the addresses which were left.
Phone Number and e-mail Validation
Using our proprietary Phone number and e-mail validation software, we ensured that there are no bogus or redundant entries and corrected the format of both fields.
Data QA
We performed multiple QA rounds at randomly picked samples with varying parameters, checked for correct format, case, diacriticals, and more.
The Result
A unified database with all unique validated entries is playing a critical role in the various marketing campaigns. The acquired client ran a highly successful brand awareness campaign which was fired immediately after the handover of the database.
Damco is an experienced Online Data Processing Firm offering Data Entry, Data Conversion, Form and Document Processing, Data Cleansing and Formatting, Scanning and Indexing Services.