No matter what the organization size is; they have a common goal of attaining better returns with optimized business opportunities. An effective CRM that streamlines multiple business functions like sales, marketing, customer relationship management, and service from a single platform is the best bet for organizations chasing the maximized performance of every department.
Salesforce is empowering organizations to unwrap the true potential of technology-powered CRM to help organizations exceed their business goals for over two decades. But implementing Salesforce CRM with appropriate strategies and planning is an arduous process. A Salesforce partner can help you with flawless implementation unifying diverse business functions for expedited processes seamlessly.
Ensuring Successful Salesforce Implementation
Salesforce CRM implementation requires sound strategies and planning that includes defining the success metrics, resource planning, implementation approach, and planning the project. This article walks you through the best practices for the successful implementation of Salesforce.
1. Define Success Metrics
Setting realistic and measurable goals is crucial to success. While you define the Salesforce CRM implementation goals in terms of pipeline, lead response time, conversion rate, or average sales cycle length, make sure they are realistic and time-focused. Note that the CRM implementation would be a continuous process and you need to ensure rolling out each functionality carefully. Small goals are good to start with that are easy to track and push towards attaining the final vision.
2. Allocate & Plan Resources
Based on the defined success metrics, a robust team needs to be built and appropriate tasks must be allocated to the members having relevant skills and training for project execution. Assign the roles to the team members considering the rollout size and scope in the implementation process. Generally, a resource planning team constitutes a project manager, system administrator, and power users in addition to an executive sponsor who is accountable for the implementation success.
The implementation team must have core skills in developing, configuring, analyzing, architecting, and deploying Salesforce. You can also outsource the implementation to a Salesforce partner to hire developers, configuration engineers, business analysts, solution architects, and deployment engineers having extensive expertise for effortless implementation.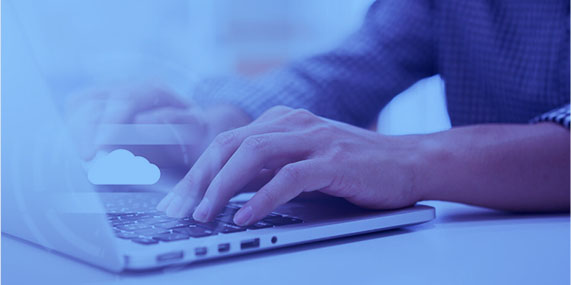 3. Choose an Appropriate Approach
Salesforce can be implemented as a whole in one go or phased approach.
Small or medium-sized organizations can opt for the one-shot approach to streamline various business processes with automation capabilities across marketing, sales, customer service, and others. Automating specific business operations at once helps enhanced customer engagement, in case it has been run in tested environments beforehand. However, the single-shot implementation for multiple departments increases the technological risks in terms of data corruption or duplication. A reliable Salesforce partner having a proven track record in performing multiple integrations-driven implementations around various Salesforce Clouds can help you with a risk-free approach in implementing Salesforce CRM.
Organizations also choose to implement Salesforce following the phased-approach to minimize the operational disruptions that could creep-in due to multiple integrations in one shot. Such an approach works for the organizations having prioritized implementation model enabling one by one Salesforce cloud integration to different domains. For instance, you can implement Service Cloud only after the successful implementation of the Sales Cloud or Marketing Cloud based on your product priority. You can also associate with a Salesforce consulting partner for integration advisory services.
4. Set-up the Project Timeline
Now it is time to set up the project timeline and estimate the time required to accomplish each rollout phase of design, development, and deployment. Estimation of the effort required at each stage, sound planning to address contingencies, and planning for the roll-out of the existing system can easily be done using an expert project management tool like Basecamp for effectively building the implementation timeline.
5. Set up & Customize
Any configuration tool can be used to set up the entire process rather than using codes. Following the step by step process mentioned by these tools helps in the successful implementation of Salesforce CRM.
If you are not sure of your competencies in implementing and customizing the Salesforce products, do approach a Salesforce consulting service provider and get your needs, strategies, process, and even resources analyzed. You can also seek their help to execute the entire implementation process as per your budget.
To adopt a customized Salesforce CRM, import your data securely from the existing CRM while taking the right measures to ensure data quality. This may involve data cleansing, mapping data fields & objects to Salesforce, duplicating rules, and automating the data migration process.
To customize and integrate Salesforce CRM, define the security settings for creating user profiles/ roles, and do not forget to map relevant roles to the created users. Custom layouts, fields, tabs, objects, and rules also need to be specified for overall Salesforce customization as per specific implementation needs. Lastly, the generation of standard or customized reports must be enabled to gain insights from the captured data.
6.Test & Deploy
Once the Salesforce customization is over, make sure that the QA team tests the customized solution in a UAT (User Acceptance Testing) environment to confirm a faultless and fully-functional system catering to your needs.
On successful passing through the quality assurance processes, accept and roll out the solution to production for users.
To Sum Up
Effectively planned and strategized Salesforce Implementation not only helps organizations acquire minimum time to deploy the solution but also supports in lower down the iterations, effort, and costs. An esteemed Salesforce partner having core competencies in customized Salesforce implementation, integration, support, and consulting services can help organizations attain enhanced ROI with a reduced turnaround time to address customer service requests, amplified productivity, and minimized effort.
Best Practices for Greater Salesforce ROI