Damco delivered 10,000+ digitally edited home-decor product images in a 4-week sprint.
The Client
We were approached by a UK-based premium home decoration eCommerce platform for product image editing requirements. They have a website and a cross-platform app where a user can browse inspiring home decor ideas and use their AI-powered suggestions to pick decor elements, select from the available color options, and see how the setup looks in different locations of the chosen room.


The Project
The client's Marketing Team needed updated image inventory for the upcoming Holiday Shopping Season. With thousands of furniture items available in minimum 10 upholstery options, it was technically and cost-wise challenging to photograph them all. To showcase the complete range of upholstery fabric, digitally edited images of furniture items like loungers and ottomans were required.
The Challenge
The client needed high-resolution images that look exactly like the real fabric and can be zoomed to see detailed texture/fine print. As the project progressed, we came across with low-quality pictures which were sent back to the photography team. This additional round of sourcing the pictures cost us additional time.
The Process
To deliver over 10,000+ new images in a 4-week sprint, a team of 10 professional editors worked on the client's image inventory. We coded for an algorithm for sifting the dump to eliminate the inferior quality images.
Every fabric print was digitally added to each product image. Besides, each image was rendered to the formats and sizes requested by the client. We used Adobe Photoshop and Adobe Lightroom for editing the image lot and proprietary file renaming tool for naming the edited files.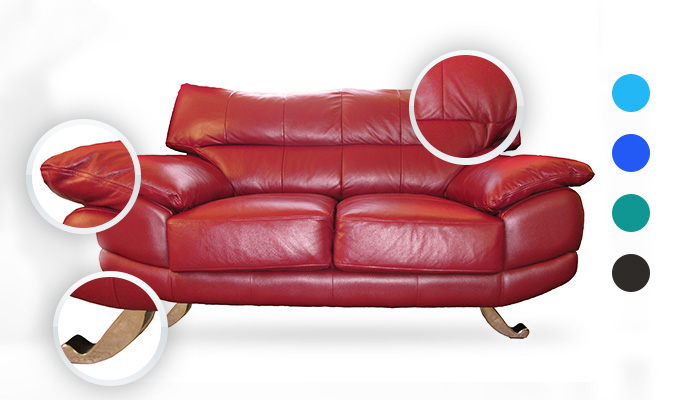 The Quality Assurance Team ensured that each product image is available in all the fabric options and meets the set quality standards. To this end, systematic sampling technique was employed for quality checks.