Every photographer is aware that a flawless look is necessary for a photograph to be a perfect image. At Damco, we work with professional photographers, architects, publications, real estate companies and e-Commerce Websites to make every click look picture-perfect.
Our creative team uses the latest software and techniques to clip, crop, manipulate, enhance and retouch an image, to give your photo that flawless look.
With access to latest software, tools and plug-ins, our team provides unmatched quality at cost effective rates.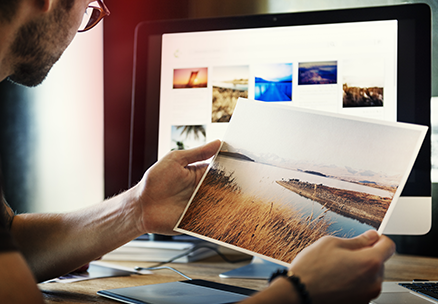 Image Clipping
Are you struggling to get the background of the image edited or removed and still don't want to give it the look of a fake image? At Damco, we provide an advanced level of clipping and cropping services for any image, using the vector-marking technique, which gives the edited image an original look. Our team has vast experience with image clipping and cropping, background removal and image masking.
Read More
---
Image Manipulation
To improve the quality of an image, Image Manipulation is required. We use the latest Photoshop techniques and tools to ensure that imitation image looks as natural as the original one. We have expertise in using software such as Photoshop CS, Creative Suite 2 Premium with plug-ins along with...
Read More
---
Image Enhancement & Retouching
A flawless image is an essential marketing tool for any concept or product. Transforming a bad image into a high-quality eye-catching image requires skill and technology. The level of correction may vary from small retouching to major corrections.
Our image enhancement and retouching services help you convert digital or damaged old and dull photographs into high-quality images that capture viewer's attention. We utilize the latest software technology and tools to achieve the desired results as per our customer's wishes. Our experienced team is capable of working with photos in digital or printed formats.
Read More