Today businesses across all industries are viewing Cloud computing as a key enabler of business transformation. Organizations are moving towards different types of Cloud migration to improve customer engagement, forge a new partnership, save cost, and get a competitive edge. However, migration to Cloud computing is a complex process that requires careful planning and execution.

Few Facts:
According to IDG's Cloud Computing Survey, 69% of businesses have migrated at least one application to the Cloud infrastructure and 18% have migration plans.
RightScale's 2017 State of the Cloud Survey of the latest Cloud computing trends states, 85% of enterprises have a multi-cloud strategy.
The survey also states that Cloud users are running applications on an average of 1.8 public Clouds and 2.3 private Clouds.
79% of companies now run workloads in Cloud, with 41% of workloads in public Cloud and 38% in private Cloud.
According to International Data Corporation (IDC), the IaaS market has already reached $56.6 billion and will grow to $127 billion by 2018.
4 Key Considerations for Cloud Migration That You Need to Take in Account
1. Migration Strategy
A Cloud computing migration strategy must begin with a thorough assessment, research, analysis, and collaboration with all the departments to determine which applications and workloads can streamline business operations and enhance office productivity. A solid migration strategy defines the current state and further establishes the benefits of migration to Cloud computing to not only reduce costs but also deliver meaningful business value.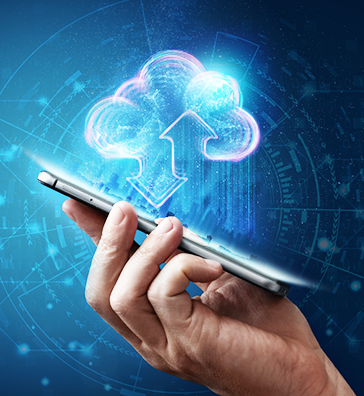 2. Cloud Readiness Assessment
A detailed assessment of applications for Cloud readiness enables organizations to determine what applications can be readily moved to a Cloud environment. Alternatively, it also sheds light on the applications you do not want to move to the Cloud.The Cloud migration consideration assessment must include data, technology, security, integration, and application architecture.
3. Cost and Service Analysis
After deciding on an application for migration to the Cloud, a detailed Cloudmigration cost analysis must be executed. Enterprises need to consider a few questions before taking the plunge.
What is the on-going Cloud service costs?
Is the service management and license management cost too high?
What is the application maintenance and administration cost?
How about application deployment and testing?
Additionally, it is equally imperative to make certain that the level of service provided by the Cloud-based application will be equivalent to current service levels.
4. Security and Privacy

Security and privacy are two of the major concern of Cloud service customers. Enterprises needs to be mindful of the different types of data used throughout the service to be migrated to ensure compliance with regulatory requirements and internal policies. Data needs to be encrypted, user accounts need to be isolated from each other, and cross-access must be closely controlled. Enterprises should actively decide on appropriate security measures for each data type, to manage related risk and any compliance issues that may arise.
Enterprises face several unique challenges while integrating Cloud solutions. Damco's comprehensive technical expertise and rich experience in Cloud migration for small businesses can help your organization experience seamless Cloud adoption and integration leading to sustainable growth.