End-to-end Technology Staffing Services for IT Companies
Today's business demands agility. By taking the time to listen and understand our clients' needs and people's career aspirations, Damco has gained a unique perspective into the intersection of talent and business. Damco's IT staffing services enable you to achieve and optimize the most strategic and variable component to business success—right people, with right skills, competencies, and attitudes. Our commitment is to bring the best match for your requirements; with this genuine intention we drive the relationship and ensure performance and retention.
Damco's flexible partnership model focuses on your unique needs- supporting short-term, seasonal or IT temporary staffing requirements, providing contract-to-hire talent for project-based support with the option to hire the contractors as permanent employees, or finding the permanent top talent your company needs today. Our IT contract staffing services cover Contract Staffing with onsite, offsite, and offshore (IT staff outsourcing) options.
Being one of the most reputed technology staffing company in the industry, we offer a wide range of services including IT staff augmentation, temporary IT staffing, IT contract staffing.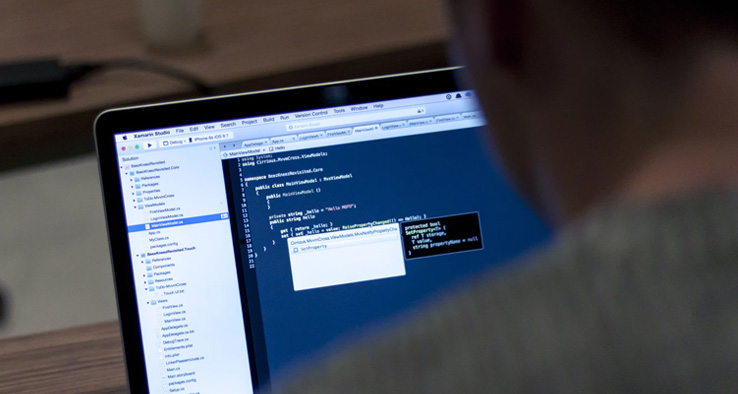 ---
Our information technology staffing services are distinguished because of a host of factors:

With a pool of 50+ experienced IT recruiters, we are equipped to find the best fit options for the requirements.

We utilize a referral-based sourcing strategy, and leveraging our enormous technology network build in last two decades of IT services and solutions.

We ensure quality in finding top talent to meet your specific needs. We present you reviewed list of best candidates who match your requirements screened through our robust qualification process.

Our commitment is to bring the best match for the requirements. With this genuine intention we drive the relationship and ensure performance and retention.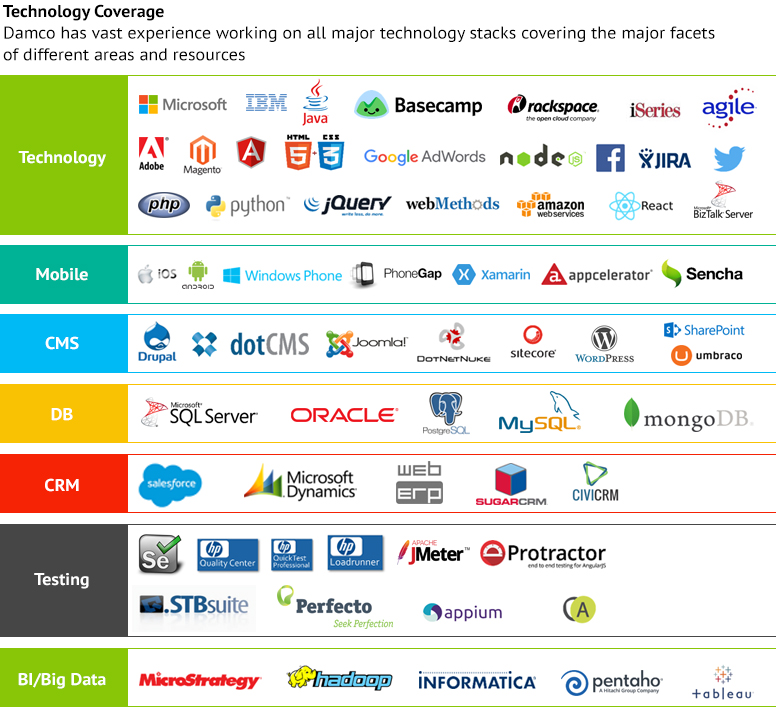 ---
Service Offerings
Contract Staffing and Placement
Damco's recruitment team strives to provide the best blend of technical professionals, with essential skills and competencies, where and when they are needed the most. For more than two decades, Damco's Technical Staffing Service group have been providing specialized technology staffing services, contract, and even permanent personnel to our global clients to further enhance their speed to delivery and experience.
Global Recruitment and Assignment Support
The competitive advantage of Damco's technical staffing services lies in its unique ability to blend the supply of technical experts, software developer, QAs to a project with a comprehensive strategy. We understand that technical recruitment doesn't stop at providing you with the best candidates. Our services support and manage all aspects of the employment relationship, which includes ensuring that the expectations of both the employer and employee are met.
---
Why Choose Damco for Technical Staffing Services

IT consulting and staffing company with presence in USA, UK, Luxembourg, Australia, and India

Multiple state-of-the-art development centers

Clients across the Fortune 2000 companies

Consistent Annual Growth Rate of 30% year on year

Wide portfolio of 150+ technical staffing clients ranging from permanent recruitment to IT contract staffing

Immaculate delivery record of over 1200+ projects within stipulated time & budget

1500+ Professional Staff with very Low Employee Turnover (5-6%)

Commitment to quality and established engineering processes: ISO 9001:2008 and CMMi

Over 98.8% client satisfaction and retention

Financially stable and secure organization that has grown exclusively on internally generated funds
You've landed to the right page if you are looking for: information technology staffing agencies, information technology staffing firms, it staffing agencies, it staffing companies, it staffing firms, technical staffing agencies, technical staffing firms, technical temporary staffing agencies, technology staffing agencies, technology staffing firms.