Internet is a treasure trove of information. From information as apparent as social media interactions to financial filings available with third-party aggregators, valuable data can be mined only if you know where to look for it.
Searching for relevant information, when data collection is not your core competency, is a taxing exercise. It costs to make an in-house team and train them for web research techniques, processing the data accurately and indexing in proper format. A more cost and time-efficient way is to outsource the task to web research services, which can deliver verified data in the desired format.
Here are a few examples that build the case for online research services as mandatory IT partners for businesses wanting to excel.
1. Feedback About the Product/Service
Listening to the chatter around your services/products, at social media and forums, you can learn about the pain points of customers and the particular support they need to troubleshoot. A more obvious outcome of this exercise is finding the customer who is a vocal advocate (good/bad advocacy is another thing) for your product.
For example, a leading SaaS company came to know that a section of its user-base was having issues with an option in their platform which exports the chart to PDF. The company promptly fixed the snag but also reached out to every customer they could find online via an email campaign informing them that the issue is fixed. This outreach not only delighted the users but also assured them that their money is in good hands.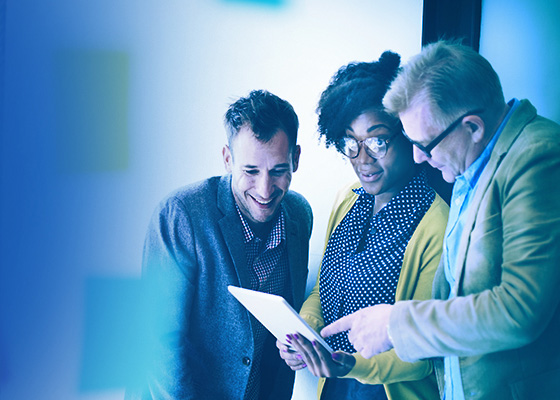 2. Product Research
Gauging the market before rolling out a new product/service is of critical importance. Researching for the product demand on the internet is crucial if the main avenue of sale is online. Determining search volume for a related offering online can help in assessing if investment in the product/service would be worthwhile.
For example, a hardware making company launched a new product line leveraging online business market research. Keywords in Amazon search and eBay, URLs of the Amazon bestsellers, and Search Engine Volume of the keywords were analyzed to assess the demand. Web pages pertaining to similar products were identified through Google Custom Search and seed URLs were mined from Twitter.
3. Price Research
For any business, it is important to know the price offered by the competitors and price perceived by the customer. Web research companies with experience in pricing research can mine URLs of related products along with their pricing over a period of time. This research also reveals the preferences of customers like if they are looking for a bundled product at a lower price.
A popular SaaS vendor overhauled their pricing and trial offer strategy after targeted web research which included analysis of reviews specific to pricing at social platforms like Twitter, Quora, and Reddit, software review websites like Capterra, and Facebook reviews at their own page.

4. Building Prospect List
A highly-targeted Prospect list can be developed using public-information on social media profiles.
For their product, a GPS enabled pet-collar, a startup used data from public social profiles. URLs of pet-parents, pet-trainers, vet-practitioners, and pet-profiles were mined from Instagram, Twitter, etc using popular hashtags. The data was used for personal outreach starting form the most vocal profiles to try the product for a week.
Outsourcing online research can provide you the raw material for making data-driven decisions. But, it is imperative that the objective and scope of the exercise is clear and documented so that the resultant-data has a predefined route for secondary research and analysis.
About Us
Damco is a leading web research company with service offerings such as Data Mining, Data Collection, Data Verification, and Database Building. Equipped with the cross-industry experience our professionals have delivered successful web research projects to both B2B and B2C clients.