Did you know? 90% of businesses were using cloud computing in 2019 as per the report published by the 451 Research Group. Cisco also predicted that by 2021, 94% of all workloads will be cloud-driven. This indicates that cloud computing is all the rage these days. With the incessant rise of cloud computing over the last few years, businesses across all sizes and industry verticals are embracing Office 365 to boost productivity and improve communication & collaboration between different teams or departments. However, making a transition from on-premises to the cloud environment can be overwhelming, particularly, when the migration of the data may take from a couple of days to a few weeks or several months. Fortunately, you can bid adieu to most of the migration woes when you opt for Office 365 migration services from a certified partner.
Factors to take cognizance of when choosing the migration method
When it comes to choosing the Office 365 migration method, it's wise to consider some critical factors, such as:
Your existing exchange server version
Your existing email system
Time and financial constraints
The total amount of data that needs to be moved to the cloud
Once you have nailed down these crucial factors, you can take a leap to the next step, i.e. selecting the right cloud migration model for your business.
3 Popular Office 365 Migration Methods
1. Office 365 Cutover Migration
As the name suggests, this migration type moves all your resources including contacts, mailboxes, and distribution groups in one go. In this migration approach, you don't get the option to select individual objects for migration.This simplest migration approach is ideal for businesses that are either using Microsoft Exchange Server 2003, 2007, or Microsoft Exchange Server 2010, 2013 with less than 2,000 users.Though, Microsoft strongly recommends this migration type to businesses with 150 users or less than that.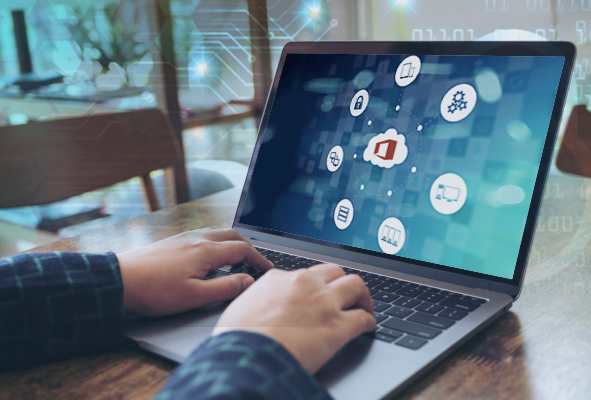 2. Staged Office 365 Migration
This migration type allows you to migrate all your organization's mailboxes and existing users to Office 365 in batches. Since this migration is performed over a period of time, it enables Office 365 users to both send or receive emails from users who haven't moved to the cloud yet. Once the migration gets completed, all mailboxes would be hosted in Office 365. This migration type is ideal for MSEs that are using on-premises legacy Exchange Server 2003 or 2007 and have over 2,000 mailboxes. Alas! It is not ideal for businesses that are using Exchange Server 2010 or 2013.
3. Hybrid Migration
This approach is a bit complicated and it is recommended to seek help from a seasoned Microsoft Office 365 migration services provider. Hybrid migration is ideal for businesses that have to maintain their on-premises servers, while at the same time want to make a transition to the cloud environment. Unlike other migration models, the hybrid model comes with a rollback option. To use this migration model, you should have over on-premises Exchange 2010 (SP3) or Exchange Server 2013 with over 2,000 mailboxes.
Final Words
Still indecisive about which Office 365 migration model is ideal for your business? Do you need help from an expert to get your migration right the first time? If yes, connect with our Office 365 migration professionals.