Organizations looking for a digital reset often weigh the promise of the cloud over the convenience of good old on-premise systems. Not just a reluctance from a fresh computing environment, the conundrum is on risking disruptions to the applications that the business runs on every day. Professional cloud consulting services not only identify viable opportunities or solve operational stumpers but also handhold client organizations through the maze of 'X as a service' making transformation stick longer.
What is the right cloud deployment model for us, how do we avoid lock-in, and what is the best strategy to prolong the shelf-life of our transformation– these are a few outstanding questions that cloud consultants answer, for your unique situation. Cloud migration consulting services assess the organization's current IT capabilities to validate the starting point and blueprint so that the initiative is rewarding–cost and experience-wise.
Though every digital transformation journey is unique, here are a few aspects where professional cloud consulting companies make a big difference: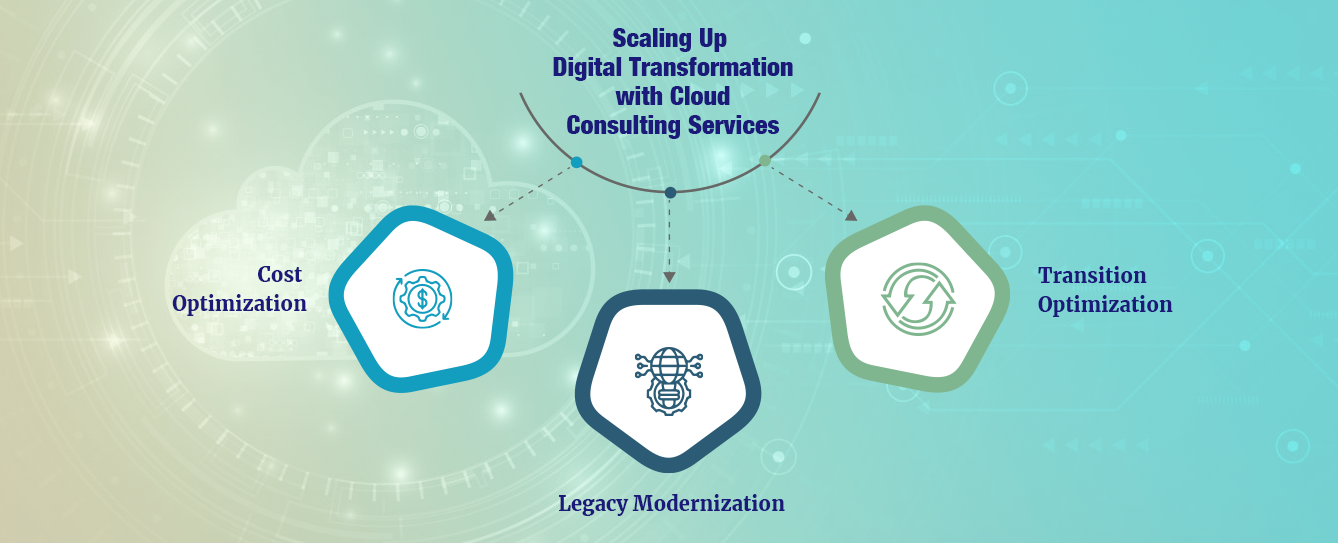 Cost Optimization
The adoption of cloud is central to being a digital-first organization. For this transformation to be worth it, the benefits must outsize the costs. Several tools give you visibility into where your team is pouring dollars in. But they take you so far. Cloud consulting services right-size your deployments to prioritize cost optimization, through prescription, correction, and prediction.
Many a time, organizations put the onus of cost-optimization on licensing, while the opportunities in people and processes remain unexplored. Cloud consultants not only point out the gaps in subscriptions but also in the greater scheme. It is the act of balancing performance with costs that paves the way for true transformation. Whether setting up guardrails to prevent a budget spill or implementing solutions to get work done in cost limitations–cloud consulting solutions have many tricks up their sleeves.
Professional consultants architect a profitable cloud investment to business value equation–keeping costs under check. A cloud consulting firm with experience in your industry vertical can help you embrace digital transformation, without giving on OpEx goals.
Legacy Modernization
Digital aspirants, please note we are not looking at just cloud prowess. It is not often that a creaky application is modernized by simply redeploying components to the cloud. Many a time, the process involves optimizing the existing code or redesigning or rewriting the components from scratch while preserving broader scope.
A cloud consultant with experience in your legacy portfolio can find the most efficient mix of old and new app components so that the result is not an expensive copy but a real game-changer. Often, businesses ignore their state of legacy and root for providers with shiny cloud portfolio. This is a common pitfall. They need to look at both the 'as is' and 'to be' situations. For example, if the aim is to transform a financial process staking on a legacy AS400 application through an AWS-powered platform–the ideal transformation partner would be the one with proficiency in the three.
Digital transformation is not always a 'new life' for legacy applications. Often several components of the old application are retained. Professional cloud consulting companies with expertise in legacy technology enable true transformation.
Transition Optimization
Focusing on IT cost reductions during technology transition frequently leads to skewed transformation–one that serves well for a goal and falters for others. Therefore, leaders must see the process with and without a business lens to draw a comprehensive picture. Experienced cloud consultants widen the vision and chalk out a transition strategy that considers cost, business goals, user experience, scalability, and flexibility–at all stages of the process.
What is the plan B if the A doesn't work, what is the contingency planning if transition faces a bottleneck, how do we keep the business process healthy throughout, and what is our time to recovery if at all business is disrupted– these are a few questions that demand looking beyond costs and here is where the need for expert cloud consultants arises.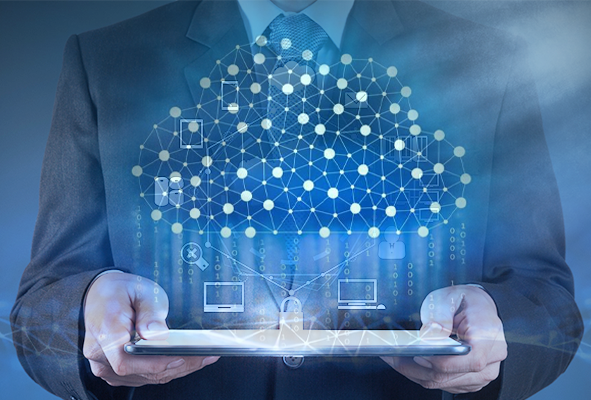 Experienced cloud consulting firms keep the business process functional through the transition phase. They have the tested plans in place to mitigate minor hiccups, disasters, and everything in between – exactly when the moment strikes.
Key Takeaway
The journey to digital transformation is convoluted, yet businesses can accelerate the process by partnering with cloud experts. Establishing a successful digital ecosystem requires blunt assessment, an agile approach, and a value-driven strategy–that experienced cloud consultants help with. If prioritizing digital transformation is on your watch, download our report on Top Software Modernization Stories Of 2020.