Burnout is an increasingly prevalent problem in the IT industry, particularly in software development. An analytics study by Haystack finds that 83% of developers suffer from burnout. Fortunately, this serious issue can be combated by empowering the wider workforce with the ability to develop applications in a quick turnaround time with far less stress. This is where low-code development comes into effect. With low-code development, CTOs can ease the strain of developers and reduce burnout by taking the cumbersome and tedious application development challenges off the plates.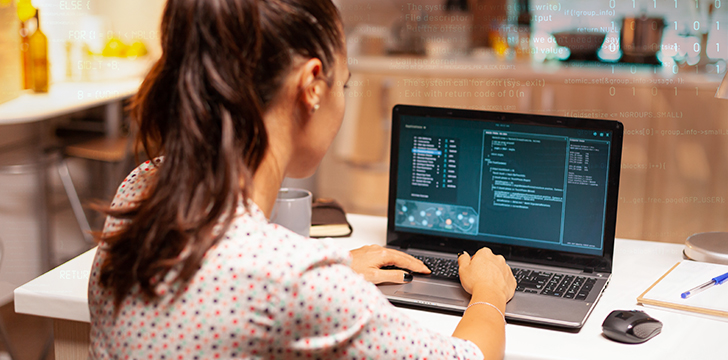 A Quick Overview of Low-Code Development
Low-code development has been around for quite some time now and is grabbing the strong attention of CTOs and CIOs for all the right reasons. This emerging technology employs a drag-and-drop approach that requires minimal hand-coding, enabling those with limited coding experience or non-technical background to build enterprise-grade applications for both web and mobile. In fact, low-code development is often touted as 'the future of application development' since Gartner predicted that low-code will be accountable for over 65% of application development activities by 2024. Not to mention, the global market size for the low code development platform was valued at $16.3 billion in 2021 and is predicted to grow at a CAGR of 27.8% during 2022-2030, reaching 148.5 billion USD by 2030.
The 5-Step Roadmap for Low-Code App Development
Low-Code App Development Platforms That Should be on the Radar of Every CTO
1. OutSystems
OutSystems is one of the popular low-code development platforms that is widely used for building internal applications, consumer portals, and custom software. Based on a model-driven approach, OutSystems allows non-technical business staff to meet evolving business requirements by building applications at an unbeatable speed.
The OutSystems platform dramatically simplifies the development process, enabling citizen developers to convert big ideas into enterprise-grade applications in a quick turnaround time. The best part of using OutSystems is that it comes with pre-built UI templates, built-in data models, drag-and-drop capabilities, visual development approach, and a single-click deployment that makes the application development process nearly 10 times faster than compared to traditional methods.
Key Features of OutSystems
Developer-friendly IDE
Role-based permissions
Rich integration ecosystem
Third-party integrations
AI-assisted development
Visual modeling and easy debugging
Rich graphical user interface
Customizable templates
Real-time monitoring and analytics
2. Power Apps
Power Apps is another popular low-code application development platform engineered by the technology giant Microsoft. It is a robust suite of connectors, apps, services, and a data platform that provides a rapid application development (RAD) environment to citizen developers, which in turn enables them to build custom business applications and portals without complexity. Using Power Apps, non-technical staff can build an array of applications including canvas apps, model-driven apps, and portals. The interesting thing about Microsoft Power Apps is that it offers 200+ ready-made connectors to integrate native and third-party applications including Office 365 Suite, SharePoint, SQL Server, Dynamics CRM, Dropbox, OneDrive, Google Docs, and more. Microsoft was recognized as a leader for Enterprise Low-Code Application Platforms in the Gartner® Magic Quadrant.
Key Features of Power Apps
Pre-built templates
Cloud connectivity
Drag-and-drop functionality
Multi-platform compatibility
Power App canvas
Pre-built AI components and AI Builder
Role-based user experience customization
Automatic scaling and app versioning
3. monday.com
monday.com is a strong contender when it comes to low-code app development platforms. Using monday.com, citizen developers can convert ideas into rich and beautiful enterprise-grade business apps in mere minutes. Unlike traditional application development that demands several months to even a year for bringing ideas to life, monday.com offers hundreds of no-code building blocks to expedite app development and delivery. Today, monday.com is trusted by 152,000+ customers globally including many Fortune 500 companies.
Key Features of monday.com
Easy to use
Project Automation
ROI Tracking
Customizable templates
Deep and extensive integrations
Advanced reporting & analytics
Unbreachable security
Workflow configuration and management
The CIO's Guide to Low-Code Platform Selection
Summing Up
Choosing a low-code platform right the first time can be a real conundrum for technology stakeholders and CTOs since there is a plethora of platforms available and each comes with unique features, strengths, and weaknesses. Therefore, it becomes imperative to consider some critical factors in mind such as the level of complexity needed, the type of applications businesses want to build, and whether the application needs to be hosted on the Cloud platform or on-premises. If you are still on the fence and pondering over how to get started, our team of experts can help you choose the best low-code application development platform tailored to your unique business requirements. Get in touch with our low-code experts today.