Digital transformation puts data at the front-and-center of every organization. It is generated at an exponential rate and the capabilities to harness this 'new gold' are ever-evolving. There has never been a better time to achieve the right business impact with data. However, the paucity of skilled workforce, inefficient business processes, and time constraints pose a persistent challenge to utilize the data to its fullest. Organizations, therefore, need data mining services – to pool, process, and unleash the true potential of their data that adds a difference to their business.
Understanding Data Mining
Data mining, in essence, is the knowledge discovery process that enables organizations to extract useful information from diverse sources. It assists organizations to discover patterns and trends, thereby enhancing their decision-making capabilities. The insights derived help businesses to boost productivity, augment sales and marketing efforts, optimize marketing campaigns, and decrease costs. Aware of the underlying game-changing opportunities, stakeholders outsource data mining to overcome their financial and operational challenges, driving business growth.
Further, the crisis caused by the COVID-19 pandemic compels businesses to discern new sources of growth and identify the challenging forces in their respective environments. The data mining companies, thus, support businesses to emerge stronger by tapping the full potential of their data assets and providing valuable insights to re-define their business strategies.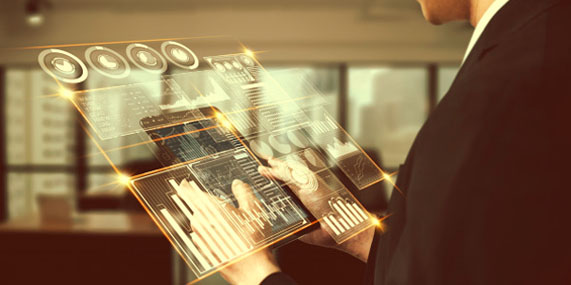 However, data mining is a labor-intensive and time-consuming task. Businesses that outsource data mining leverage the expertise of data partners to overcome this persistent pain-point and reap long-term benefits such as:
1. Enhanced business growth
With technical expertise in short supply and data growing exponentially, organizations resort to outsourcing data mining. Business as usual, professional vendors implement intelligent data mining tools and advanced technologies like automation to rapidly extract valuable information out of raw data. For instance, professional vendors assess which type of tasks require manual intervention, monitor the effectiveness of the existing data pipeline, and work on new business propositions such as discovering new markets. This drives operational excellence, prudent decision-making and fact-based solutions for challenges like lost data value in business operations, points of errors in data pipeline and inefficiency. Data mining services thus maximize the value of data assets delivering the desired return on investment that businesses are anxious to see.
2. Industry compliance
Any data strategy, irrespective of the industry, must comply with industry-standards and data-privacy regulations such as GDPR. The stringent regulations pressurize the management to spend resources and time on adhering to legal compliance. Constantly evolving technology adds to this challenge and compliance becomes a costly affair. Professional data services recognize the need to serve clients covered under different regulatory acts and address multiple levels of complexity involved. Hence, data mining companies assist organizations in maximizing the value of data to scale new heights in the industry while being compliant.
3. Access to advanced technologies
The organizations rely on data-based strategies to thrive and gain a competitive edge in the cut-throat marketplaces, yet most data remains unused. Businesses that outsource data mining gain the benefits of innovative solutions powered by Artificial Intelligence and Machine Learning capable of deeper data extraction from complex sources. A consistent, coherent and holistic database drives informed decisions and long-term results.
Way Forward
Businesses are leaning on data-based facts and solutions more than ever to overcome the COVID-19 pandemic fallout, thereby underscoring the importance of data mining services. Harnessing the actual potential of the data and translating the information derived into the right business impact requires the right-approach and experience. Experienced data mining companies help in identifying under-utilized data assets – surfacing insights previously unknown. They make the data work as per the business goals and steer organizations towards a more data-led way of working.