We believe technology is best put in use when it empowers the society.
Walking the maze-like passages of a healthcare facility, looking for the right units and labs can turn an already uncomfortable condition into a stressful experience. To help hospitals and medical centers improve patient experience and staff efficiency, LogicJunction launched a digital wayfinding application and it is making a huge difference already.

LogicJunction, a Cleveland-based leading solution provider for digital navigation and wayfinding, is one of our major clients in the United States. And it gives us great pleasure to bring forth this success story where application of technology has helped healthcare communities serve their patients and visitors with ease and accuracy.
LogicJunction has a significant presence in major medical campuses in the US owing to the fact that their interactive digital wayfinding solutions effectively enhanced the customer experience. The easy-to-follow directions and smart-routing logic help hospitals improve indoor navigation and optimize patient experience via mobile app, web and kiosk-based wayfinding. Furthermore, it has increased staff productivity, and provides solution for varying patient and visitor types.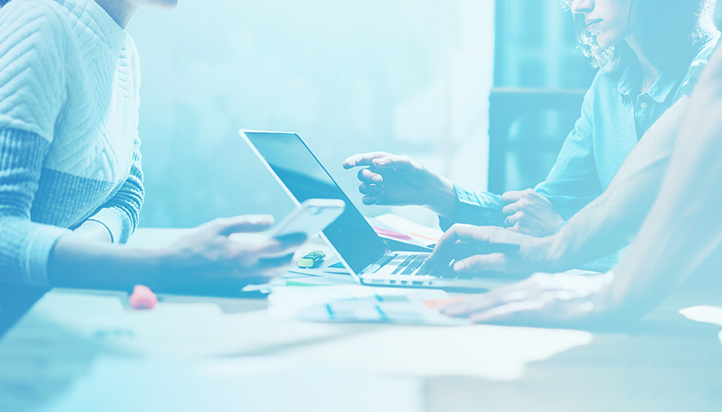 Damco has resourcefully extended its product engineering services to numerous clients from diverse verticals in the past decades, and with every client, we believed in making it a success story more than just a product delivery.
Working closely with the Product and Technology Teams at LogicJunction, Damco's extended technology team covered every aspect of the product engineering spectrum including product architecture design, UI/UX design, product development, testing and quality assurance. Together, we achieved ground breaking success and developed a digital wayfinding system with the following features:
Support visitors to reach to various departments within the campus.
Integrated navigation with appointment reminders provide complete door-to-door directions for new and existing patients, including parking.
Provide accurate driving directions.
Step-by-step walking directions within the building.
Instant alerts with information, audio messages and maps on kiosks.
Image mapping, map overlay content management, translation management that make users use it directly without going through any documentation or need of understandings.
Drastically enhanced Translation Management and improved in terms of features and user friendliness using similar text unification, filters, search, paging and modes.
For us, it was an enriching experience to work with the highly equipped and enterprising market leaders of digital navigation solutions. To partner with innovators and build invaluable technology is what keeps us going.
The company has installed over 20 implementations nationwide, and has gained notable press; delivering a cost-effective solution for the hospital and enhancing the patient and visitors experience; a true success story for everyone who got associated.