While the software industry continues to grow exponentially, the failure rate of IT projects remains awful. With new techniques, tools, digitalization, and AI disrupting the long-held beliefs in project management, the traditional methodologies are no longer effective in being responsive to the customer's changing needs.
Software businesses need to be adaptive and agile in view of the changing environment that has increased the risk of projects not producing successful results, teams failing to deliver on time, budget overruns, poor quality standards, or applications not meeting stakeholder objectives.
A software project has unique complexities as no two clients are similar. Going by the finding, any number of issues can work against your project management team and derail even the best of ideas. From our experience of rescuing projects that are off the rails, we have seen some common technical, managerial and organizational barriers that thwart projects from fulfilling their goals. The silver lining being the fact that these barriers are completely avoidable.
This blog examines each of these trouble spots in detail revealing actionable insights to facilitate more predictive decision-making.
1. Unclear Project Requirements
Having a clear, defined, feasible, quantifiable project specifications are the first step in executing a successful project. Software companies often overlook details that could derail a project down the line in their eagerness to close a deal and please potential clients. Estimates are made hastily without consultation with the programmers to determine the timelines. By focusing too much on 'go-live' dates, companies ignore the fundamental reasons of the project being developed. Allowing insufficient time means sacrificing design and usability—leading to an unusable software module.
Questions to Ask: Are the project requirements specific and measurable? Can they be achieved realistically?
Tip: Focus on clearly linking the planned system functionality step by step down to the business requirement levels for successful project delivery. Benefits and functionality should go hand in hand.
2. Absence of Tangible Milestones
Too often projects are planned with go-live dates on mind that are months away. This tempting arrangement can be disastrous—the risk of requirement changes, loss of critical resources, stakeholders, change in the project development lifecycle, etc. After the definition of business requirements and benefits at the commencement of the project, it's imperative to visit key project milestones/checkpoints to assess their potential for realization. Having checkpoints ensures tracking the flaws, as well as a lot of unrealized potentials.
Questions to Ask: How many scheduled project status meetings are being held? Who all are participating? Any outside member apart from the project team in the meeting?
Tip: Having measurable and defined milestones ensures that benefits aren't lost even if project scope changes occur in flight. Break the project down into stages, each with their own set of deliverables to maintain an accurate timeline for the next phase, and next goal.
3. Lack of Communication
Project teams can do more effective work when they maintain an ongoing dialog with the stakeholders, investors, decision-makers for whom their work is intended. Transparent two-way communication helps reduce the risk of unfortunate downstream surprises, expensive implementation snags, and unmet expectations that manifest only at the close of a project.
Questions to Ask:
Has the team understood the specifications, objectives, and requirements?
Are the team getting along or are there too many clashing personalities and not enough collaboration?
How are project metrics reported to stakeholders?
Are all variances being adequately reported and explained and is there a control/feedback process to assign corrective action?
Tip: Frequent communication about the progress of the projects helps in motivating teams, assessing progress, and addressing roadblocks timely. Use communication as a tool to build rapport and show the client that you are responsive, interactive and invested in the project.
4. Inadequate Software Testing
Quality assurance and testing are the imperatives of software projects. When there's pressure to deliver a project at a certain time, testing is typically the first thing to be discarded. After everything is done, if the software doesn't function properly and anticipated features crash unexpectedly, it might put the entire project in jeopardy. Having defined metrics and milestones governing the code development phase can calibrate the pace of project continuity. Oftentimes, companies end up testing software in their own production environment, which leads to security breaches.
Software testing should be completed in an environment that's separate from production. Initiating automation testing to test the functionalities of the software verifies the passage being taken is fine or not. Though time-consuming, thoroughly tested software verifies and validates the quality of software, reliability, and performance of the operation.
Questions to Ask:
What type of testing is needed?
How will testing be tracked?
Has the development and testing team agreed upon object parameters and IDs?
Tip: A robust quality assurance team of engineers test the code in different environments to test the functioning of software features. Testing should be carried out throughout the entire development lifecycle, with each component being tested as it is completed.
5. Resource Planning & Management
PMI reports "talent deficiencies significantly hamper 40 percent of strategy implementation efforts." Meaning, projects often fail not because of poor strategy but because of poor resource availability, planning, and management. Resources are the tactical arms that bring a project's strategic aims to life.
Questions to Ask:
Is the resource hour tracking system providing accurate information for project accounting and metrics?
Is all work reported as "complete" in fact totally "complete"?
Tip: Effective resource management allows you to get more done, within time and budget. Damco's VCTO services have garnered a lot of attention in the technology marketplace because of its unique proposition where software companies get strategic advisory through highly skilled technology experts to ease and support project needs, initiatives, tech strategies, and approaches. Our best of breed technology expert works with businesses to support as a virtual CTO on-demand.
Resource Management Planner
Identify: Catalog all the available resources for the project, their names, departments/titles, and the project they're currently assigned to.
Cost: List the cost of each resource on an hourly basis – to you (direct costs) as well as to the client (billed rate).
Availability: Detail out the availability of each resource over the duration of the project. Specify their planned holidays.
Project Responsibilities: Understand their expertise and specify the scope of their responsibilities.
Calendar: Follow a visual calendar that shows the availability of each resource each week, off days, and planned vacations is a good idea.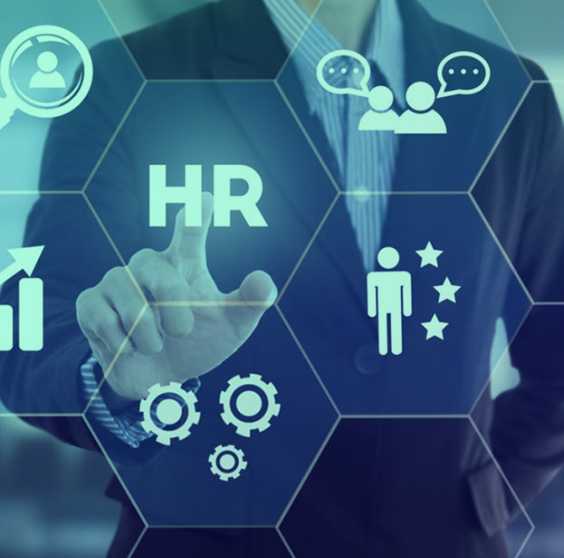 6. Lack of Strong Leadership
Only 32% of organizations say that they're satisfied with their current PM maturity level. 67% would rank their department's PM maturity level at 3 or more (out of 5 levels)—according to Wellingtone Survey.
The stats show that there is a significant divide between department-level PM maturity and organization-level maturity. Even if we consider all the above points, a software project still has a very good chance of failing. Time management, resource handling, and responsible budgetary oversight; the amalgamation of all the elements ultimately lies with the project manager. Leaders possess the acumen to pull these disparate pieces together to form a cohesive unit with a focus on delivering the project to its conclusion.
The leaders give voice to reason, motivate effectively, keep everyone focused and on task, and driving them towards the same goal. Without that guiding presence, however, even the best of groups will struggle to succeed. Investing in Project Management Training is critical to business performance and organizational success. 83% of high-performance organizations make an ongoing investment in project manager training. On the contrary, only 34% of underperformers offer similar training. (PMI)
Questions to Ask: What criteria will you and your client use to determine project success?
Tips: Work closely with the stakeholders to determine what criteria will make the project a success. Having clear goals and establishing metrics around these goals will help set your team up for success beyond a single project.
5 Effective Project Management Tools
Gantt Chart: Managing projects by breaking a large project into a series of smaller tasks in an organized way.
PERT Chart: Evaluate and review the project phase by scheduling entire projects and tracking the implementation phase.
Calendar: Manage time to better manage your daily, weekly, or monthly time schedule and deadlines.
Timeline: Easy tool to track project progress sequentially.
WBS Chart: Work Break Down (WBS) charts help visualize the scope of work by breaking a project into individual components.