Agile project management is nothing new when it comes to software development. Both large and small businesses are well accustomed to it since it offers a slew of benefits to software development outsourcing companies including quicker project turnovers, greater adaptability, better alignment between cross-functional teams, and faster deployment. Besides this, agile has got several perks over traditional waterfall methodology that brought several challenges to project managers and software development teams. Albeit, being agile can help you deliver faster, it has its own share of challenges, particularly, when implementing it for the first time. In this informative piece, we are going to highlight some common agile challenges and how you can overcome them with ease. Let's get started.

#1 Not Ready to Embrace the Change
When it comes to making a transition to agile, businesses need to remember that the adoption of the agile framework is not a one-size-fits-all approach. If something worked for one business, there is no guarantee that it will work for your business as well and might also face organizational resistance. The real problem that arises in implementing an agile framework is disrupting your team work-habits. For instance, teams working with a more traditional approach won't only be reluctant to change but also have a hard time making the transition to agile methodologies. In situations like this, implementation of an agile framework could be challenging but there is a way out.
A change in company culture at every level can make things turn around. Executives, team leaders, project managers, middle-management, and upper-management all need to be open-minded and embrace the change, for agile.
#2 No Prior Experience
Today, many outsourcing software development service providers are using an agile approach and leveraging its benefits. However, implementing it in your business can be challenging when your team has no prior experience or familiar with agile methodologies. Also, you should never expect your development members who used to work in a specific environment to suddenly become agile experts without undergoing proper training.
Many times, businesses need to make some changes at the organizational level since training is not sufficient. Fortunately, many outsourcing software development companies have seasoned professionals having experience with scrum and other related approaches. The scrum master ensures that the development team is making use of agile principles. If you don't have someone who can perform the role of a scrum master, you may consider hiring someone who can help you in the right direction.
#3 Poor Communication
Communication is the key to success when it comes to agile. Your project is likely to suffer if the team members are unable to communicate with each other easily. To overcome this challenge, businesses need to establish proper communication channels between cross-functional teams. Implementing agile can be much easier for teams working in the same office as they all can meet in conference rooms and discuss the roadblocks.
However, the real communication problem arises with distributed teams, where professionals are working in different time zones and different offices. The best solution to tackle this challenge is to invest in intuitive communication channels such as Slack, Skype, Microsoft Teams, Google Meet, etc. Through these channels, team members can easily connect with each other via voice or video call and seek solutions to the problems they are facing.
#4 Being Agile with No Clear Vision
Agile can be a boon but implementing it on a large scale across the organization with no clear vision can be detrimental. Each development project needs to be meticulously reviewed to determine that the agile approach would be best suited for it, else, you will end up losing customer satisfaction and reduce productivity. Going agile just for the sake of it will never bring positive outcomes.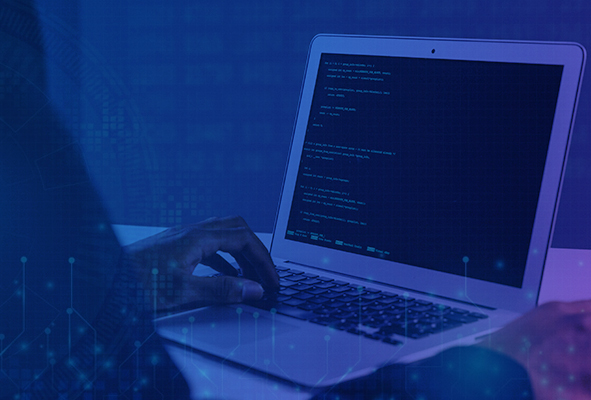 #5 Not Having Regular Meetings
Many agile team managers overlook the importance of regular team meetings. However, conducting daily team meetings is not only helpful in reaching the project goals within the stipulated time frame but also allows you to keep a tab on the budget decided at the project beginning.
Organizing a small 15-minute session every morning with agile teams can help you get a clear picture of the tasks that have been completed. Also, you will get to know the tasks that need immediate attention. By doing this, you can tackle the challenges with ease and manage projects more efficiently.
Final Words
Being agile can be a goldmine for businesses both large and small in size. However, when implementing it in your business, you should never forget that it is not immune to problems. Expect some hiccups all along the way of going agile and be prepared to overcome the challenges.