Tap into Powerful Salesforce Capabilities by leveraging the expertise our certified Salesforce Developers, Architects and Administrators
With over a decade of Salesforce know-how and years of technical staffing experience, Damco has been efficiently assisting clients to hire Salesforce developer, certified salesforce professionals, and salesforce expert. Be it temporary/permanent/direct hire staffing requirements, we have established a large pool of Salesforce experts providing immediate access to top candidates to our global clients. Being one of the leading salesforce staffing agencies, you have the flexibility to choose how you would like to work with us. Our Salesforce staffing services range from a single resource to a full-scale outsourcing staffing solution.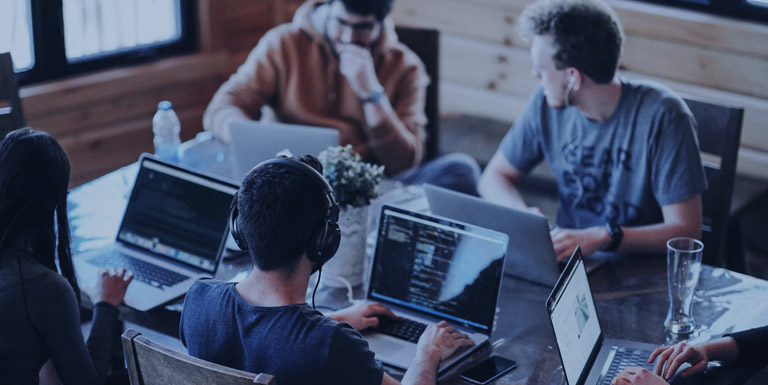 Our Salesforce practice is equipped with certified Salesforce Developers, Architects, Implementation Experts and Consultants and can help in consulting, custom development, integration, and specialized support to improve business efficiency.
Salesforce Consulting
Looking to build your team of Salesforce Consultants and Developers? Damco is one of the top Salesforce consulting partner company and can help you to get certified Salesforce Consultants, Salesforce Developers, and Salesforce Solutions Architects to fully utilize Salesforce products and maximize the ROI.
Salesforce Development
Salesforce products can help you improve business efficiency and deliver better productivity. Whether you want to hire a Salesforce Developer or a Salesforce Project Manager to oversee the development and get more out of Salesforce for your business, we have the certified resources to meet your business needs.
Salesforce Integrations
Need help integrating the Salesforce Application with third-party tools and software? To meet business objectives and leverage data in more powerful ways, data integrations, API and third-party platform integrations, connections with ERP software, social media etc. are required to Salesforce. We can help you leverage the expertise of our certified Salesforce professionals versed in the wide capabilities of Salesforce to achieve integrations with virtually any third-party platform and open new possibilities.
Salesforce Implementation
Bring forth an error-free Salesforce implementation under the guidance of top-notch Salesforce experts. Our Salesforce implementation experts can help you in analysing and optimizing your business processes to leverage the full Salesforce capabilities. Our team possess years of experience in delivering customized Salesforce CRM implementation services to help you improve workflows and optimize sales process and implement Salesforce platforms including Force.com, Lightning Experience and Visualforce.