Sales & Marketing
Our sales and marketing hyperautomation solution helps insurance businesses expedite lead nurturing, reduce conversion time, run personalized campaigns, and derive valuable insights.
Platform Evaluation
Proficient evaluation of your insurance processes and requirements by our experts help you choose the right marketing automation platform for your insurance business.
Platform Set Up & Support
Post evaluation, our experts configure the CRM marketing automation or SMS marketing automation solution and assist your team to get it up and running.
Platform Integration
Integration of the right-fit marketing platform with the CRM allows for a seamless flow of information such as policy details and claim status.
Demand Generation
A comprehensive suite of demand generation services automates the entire follow-up process, cutting down the lead conversion time.
Content Marketing Strategy
We partner with you to deliver personalized content using the segmentation and reporting capabilities of our tools.
Automation Management
We manage the entire span of the marketing automation system, right from managing the leads to their qualification for the sales.

Claims
We ensure paperless claims processing through a combination of AI decision making, machine translation, and intelligent document processing.
Real-Time FNOL
Automated extraction, classification, and completeness checks along with dynamic interaction forms to ensure instant feedback on the completeness and quality of the information.
Coverage Determination
AI-powered systems match the policy with the customer and check the policy coverage from the T&C document.
Claim Investigation & Evaluation
Automated verification of documentary and digital evidence to identify and detail the reasons for claim rejection.
Claim Resolution
AI performs triaging and the claim request is circulated around for the underwriting work. The final decision is communicated to the customer.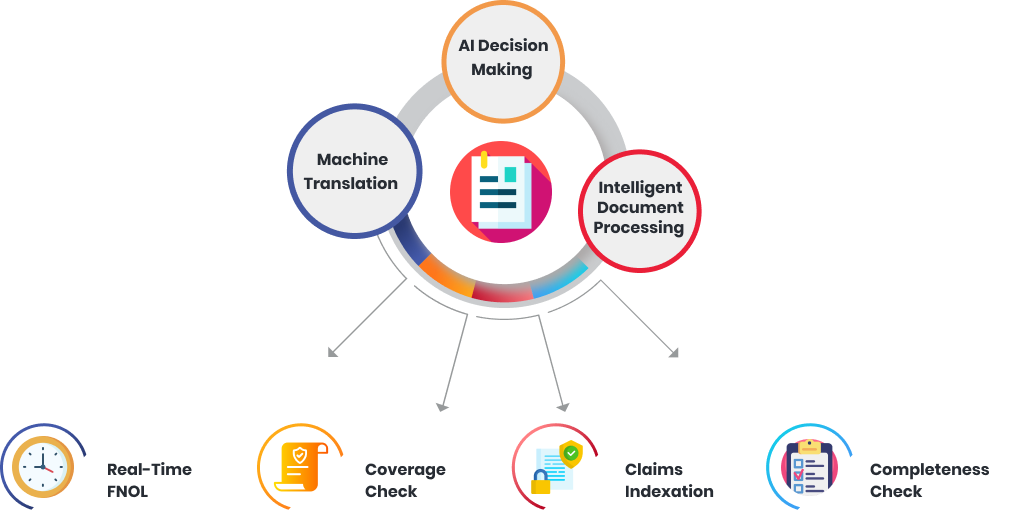 Underwriting
We employ OCR, NLP, AI/ML, as well as third-party integrations to hyperautomate the complete underwriting process and reduce the time and cost involved.
Submission & Review
Completeness check is done using OCR/ICR/NLP-based extraction and indexation of application information.
Risk Assessment
Credit check, background check, fraud detection, and policy check carried out using AI-ML systems help in the early identification of complex risks.
Compliance Rules
Validation of the required fields and new business audits are done to ensure the applicant fulfills compliance requirements.
Policy Services
Automated endorsements, renewals, and billing to streamline policy services.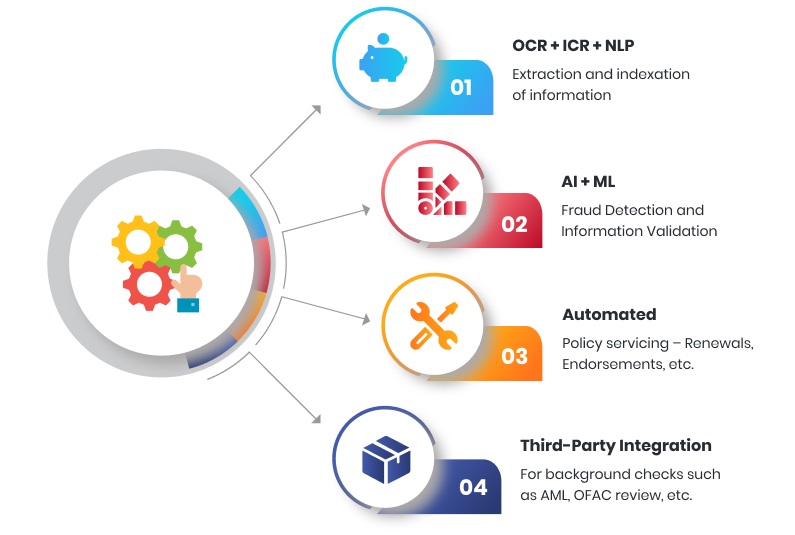 Document Processing
Damco's document management practice provides intelligent extraction, classification, and retrieval of all important documents. The blend of ICR and ML capabilities allows us to classify and extract dynamic as well as static layouts including emails, Investigation/SIU docs, medical prescriptions, or handwritten forms.
Document Classification
Recognizing the type of document based on information processed during the ICR stage.
Page Classification
Recognizing a particular page in a document.
Information Extraction
Extracting key information based on machine learning rules.
Line Item Classification
Extracting and classifying key headers/type of information in a particular document, e.g., date, time, quantity, etc.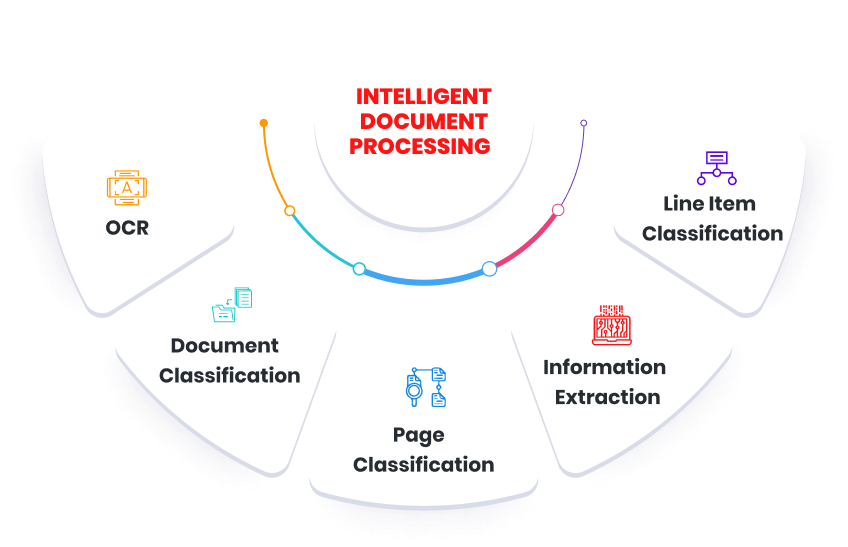 Customer Onboarding
Our customer onboarding framework comprises digital verification, application risk scoring, e-KYC, compliance check, and self-enriching onboarding.
Digital Uploads
Customer data is filled digitally through app-based onboarding forms instead of manually through hand-held devices.
Customer Verification
Real-time ID verification, digital signatures, and digital document management allow for a hassle-free verification process.
Compliance Check
Video-based KYC and APIs reduce the compliance check time to less than 15 minutes.