End to End Technology & Services for Insurance
Damco Solutions is a technology, consulting and solution provider for Insurance industry, helping them to create greater business efficiencies, maintain compliance, improve profitability, and keeping pace with the evolving market.
Backed with our in-depth domain knowledge, insurance tech capabilities, proprietary tools, methodologies, and frameworks, we are one of the leading insurance technology companies supporting insurance businesses in leveraging technology as a strategic asset maintaining competitive edge and sustainability. More
Being an insurtech company, we understand the needs of the Insurance industry and support via our comprehensive rapid deployable solution InsureEdge and other custom solutions to manage the entire value chain. For over two decades, we have been helping Insurance businesses create greater business efficiencies, maintain compliance, improve profitability, and keep pace with the evolving market with our innovative technology, digital acumen, CRM and mobile solutions.
Being one of the sponsors of Annual Caribbean Insurance Conference, Damco actively participates in this annual event to foster the advancement of the Caribbean insurance industry and help create a platform for regional coordination and integration in the industry.
National Caribbean Insurance (NCI) selected Damco for the implementation of InsureEdge, a highly configurable platform with the most function-rich capabilities for Insurance businesses. As a technical partner, Damco is helping NCI embark on their digital journey and expand their business to other shores and attract new businesses.
Caribbean Assurance Brokers Ltd selected Damco for the implementation of BrokerEdge, an end-to-end Brokerage Management System for their internal users to get rid of their day to day application issues. Damco has offered to utilize its vast experience in working in Insurance Industry to set up a Brokerage system for CAB.
Our Products
Enhance your Insurance Business with a modern platforms to achieve innovation and integration. Accelerates your business with deep functionality, adaptive infrastructure, automation, and cloud-proven abilities.
Our Services
Damco's Insurance Tech Services empower you to keep pace with an evolving marketplace, dealing with new regulations, digitalizing the customer experience, delivering innovative insurance solutions leading to business growth coupled with sustainability.
Damco offers high-quality insurance software and product development services that are powered by years of experience and technology competency. We offer:
Learn More
Our Clients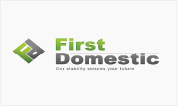 Our Differentiators
Dedicated Practice to deliver services and solutions for Insurance businesses.
1100+ person years of experience in delivering Insurance technology services.
100+ Insurance projects delivered globally, 60+ Insurance Customers.
30+ installations of InsureEdge – a complete technology platform.
Strong experience in multiple lines of business covering Life, Health & General Insurance.
Strong Technology Expertise on Microsoft, Open Source, Oracle, Salesforce, IBM, Cloud & Mobility.
Capabilities in cutting-edge technologies – IoT, AI, Machine Learning.
Global Presence with resource availability in USA, UK, Europe, Luxembourg, Caribbean Islands & India.