Salesforce® App Development to Gain a Competitive Edge in the Business
At Damco, the Salesforce App Development Services provide ISVs a marketplace to reach more Salesforce customers. As a leading Salesforce AppExchange Partners, our Salesforce AppExchange Developers have helped businesses connect with their customers, clients, and employees in an entirely new way. Our Salesforce AppExchange Partners have empowered our clients to create go-to-market strategies, build new Salesforce AppExchange products and also migrate their existing products to Salesforce AppExchange. We have mastered Salesforce Lightning to build Salesforce1 Mobile platforms and Salesforce Lightning-ready Salesforce AppExchange Apps.
Salesforce Custom Application Development enables businesses to offer customers a consistent experience of their product offerings and services. With the world's most recognized platform businesses of all sizes can create apps which give deeper insights into the customer journeys and simultaneously engage the customers. Salesforce App Development is the most preferred way to create apps which are not only visually captivating but also connect with the user in their vernacular. Both small and medium-sized businesses can bypass the prohibitive cost in the development of personalized apps and can create personalized software solutions.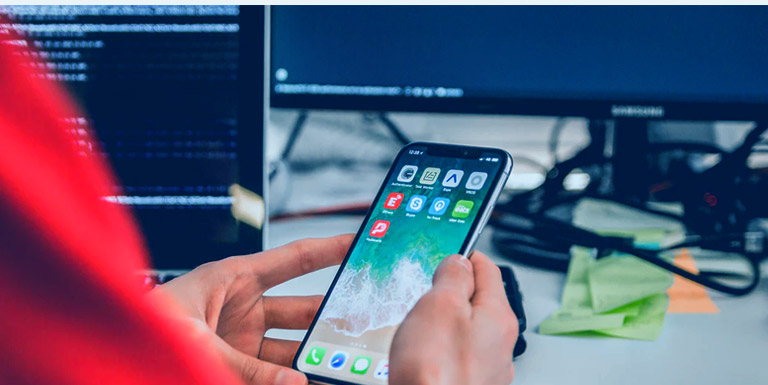 Salesforce® App Development: Customizable Salesforce AppExchange® Products
Optima Pro
Optima Pro is your one-stop field service software solution to manage warranties, contracts, field service scheduling, and spare parts inventory of your service organization while driving significant business results and transforming customer service experience.
This product has been designed with great consideration and keeping the industry standards in mind. It is a comprehensive product but is also kept flexible enough to be exclusively customized to suit your business needs. Read More
TimeSlate Pro
TimeSlate Pro is an easy-to-use, drag & drop calendar which enables you to create calendars on any Salesforce object and facilitates work with date ranged data easily and effectively. Purpose of this app is to super-charge your productivity and let you manage campaigns, events, tasks etc. effectively which is optimized for mobile devices and can be accessed in Salesforce1 as well. Read More
Address Finder
Address Finder helps you find, record and validate the addresses of your accounts, contacts or any other standard or custom objects easily. No matter if you are using standard address fields or custom fields to capture address in your record, you can easily define the address fields mapping which you can use to update using an effective and accurate address search engine.
Address Finder also helps to eliminate the issues such as wrong & incomplete addresses in your Salesforce & support system, spelling & manual errors effecting delivery schedules and minimize the time taken to add a complete address of your customer or prospect. Read More
PostObject Pro
Copying data from your Source Object to Target Object & automatically defining default values for your Target Object was never so Easy & Convenient!!!
PostObject Pro empowers users to create a new object record from the source object and automatically copies all the values from the source object to target object as per specified mapping without the need for custom code or automation from Administrators/Developers. Read More
Look no further! Your search for Salesforce AppExchange Partners, Salesforce Custom Application Development, and Salesforce Android App Development…ends here. Contact us to know more.