Know Our IT Infrastructure Management and Cloud Infrastructure Services
We enable enterprises to build and manage optimized and reliable IT infrastructure through our cloud infrastructure services, by leveraging existing technology resources and emerging trends thereby helping them to stay responsive to dynamic business needs. Our focus is to help you gain from emerging technologies, bring predictability and reliability, and align technology with business priorities.
Damco's IT Infrastructure Management Services help reduce downtime and improve productivity while lowering the total cost of ownership (TCO) releasing the client's limited IT resources to focus on other core applications.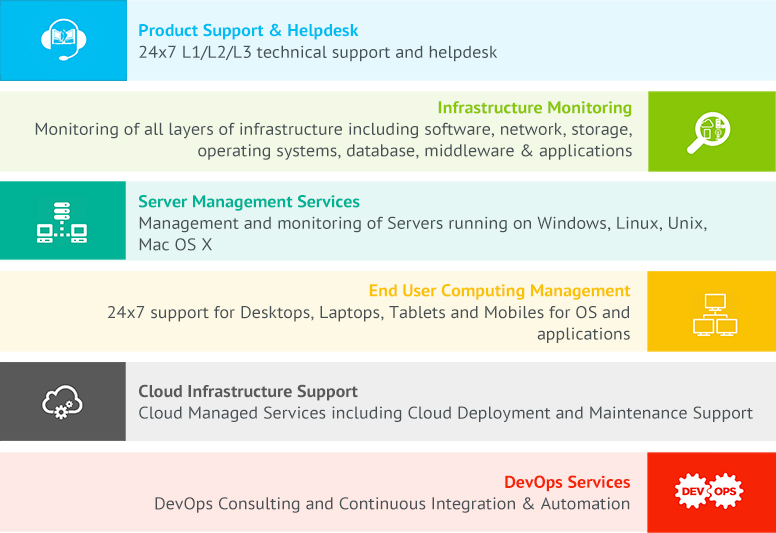 Our IT Infrastructure Management services are optimized, consistent and predictable and can be instrumental in enabling you to cope with the challenges of swiftly changing business and technological imperatives. Damco's Remote Infrastructure Management services are characterized by high infrastructure security, quality processes and SLA driven engagements which enhance business continuity and lowers the total cost of ownership.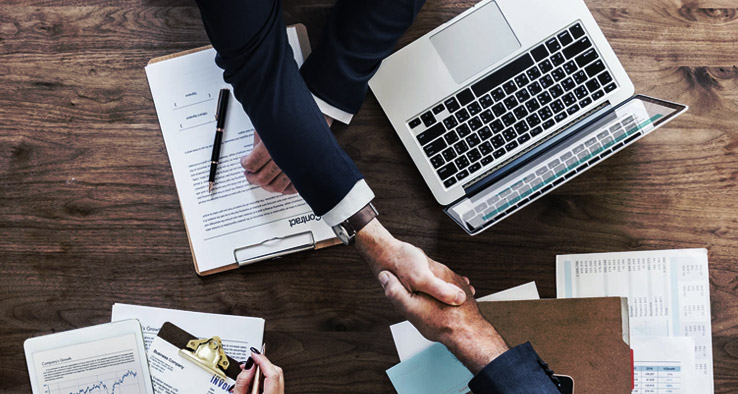 ---
Key Processes of Infrastructure Management Services

Incident Management
Make sure all the incidents are closed well with in defined SLA. SRT and RCA for all major incidents.

Problem Management
Closure of all the problem tickets and RCA.

Availability Management
Identification of all the KPIs and availability of KPIs as per SLA.

Change Management
All changes to agreed CIs are recorded and approved in Change Advisory Board (CAB) calls. Process for urgent changes.

Documentation
Considering documentation as organizational assets, we focus towards documenting all the process and procedure for future references.

Service Improvement Plans
Attain stability first and then focus on further improvement of processes for cost effective utilization of resources.

Reporting
Periodic service reviews with client to share environmental/operational issues and threats to mitigate the risks avoid any outages.
---

Successfully Delivered Services to clients in North America, UK, EMEA, and APAC

24 x 7 x 365 support capabilities and operations

100+ professionals across the globe under this practice

Managed over 60,000 CIs for different servers and devices
---
Look no further! Your search for the cloud application infrastructure services, cloud infrastructure management services, cloud infrastructure services, information technology infrastructure services, it infrastructure solutions provider, it infrastructure management companies, infrastructure monitoring services, infrastructure technology outsourcing, it infrastructure companies, it infrastructure services companies, it infrastructure support services, managed it infrastructure services, technology infrastructure services, cloud infrastructure solutionsends here!