Know about our Infrastructure Management Services and Cloud Infrastructure Services
We enable enterprises to build and manage optimized and reliable IT infrastructure by leveraging existing technology resources and emerging trends helping them to stay responsive to dynamic business needs. Our focus is to help you gain from emerging technologies, bring predictability and reliability, and align technology with business priorities.
Damco's Infrastructure Management Services help reduce downtime and improve productivity while lowering the total cost of ownership (TCO) releasing Client's limited IT resources to focus on other core applications.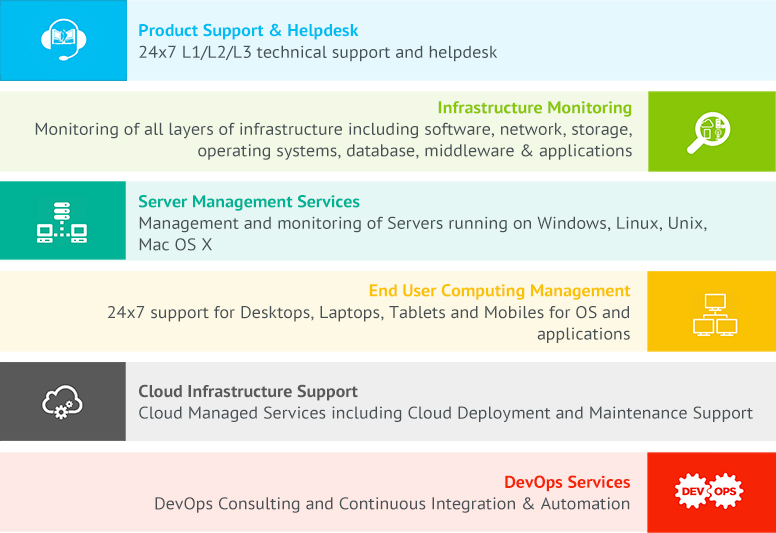 Our Remote Infrastructure Management services are optimized, consistent and predictable and can be instrumental in enabling you to cope with the challenges of swiftly changing business and technological imperatives. Damco's Remote Infrastructure Management services are characterized by high infrastructure security, quality processes and SLA driven engagements which enhance business continuity and lowers the total cost of ownership.