Client Background
The client is one of the fastest-growing independent insurers in the Caribbean. Primarily, they offer a comprehensive range of insurance products and services including packaged business insurances and specialty services for liability and bonds, as well as offshore liability. They specialize in the following areas:
Auto/ Commercial Auto Insurance
Home Insurance
Small Medium Enterprise Insurance Packages
Commercial and Corporate Insurance – Property, Liability, Engineering, Marine, Energy, Bonds, Workmen's Compensation, and Event Insurance.
The client pride itself on delivering value faster and more efficiently for its clients. Their ability to respond to the continuous development of strategic intelligence through people and systems as well as building strong relationships with reinsurers and brokers enabled them to offer unique products like offshore liability.
Key Challenges
As part of their digitalization effort, the client required a Property and Casualty (P&C) Insurance software with end-to-end sales and management solutions for its operations to be used by all departments; as well as policyholders (through self-service). The client wanted an insurance software management platform that would cover various modules such as System & Administration, Sales/ Underwriting, Claims, Reinsurance, Accounting, Customer Relationship Management, Distribution Management, and Reporting/ Business Analysis.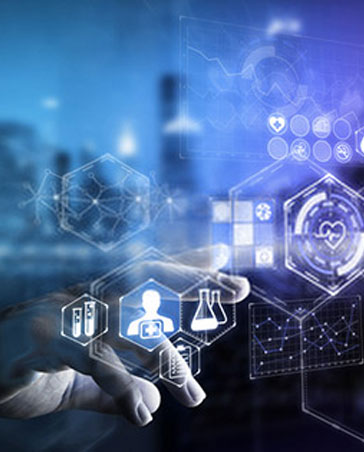 The new business was required to have an easy interface facilitating customers to take quick business decisions based on real-time facts. Further, a robust application was required which could cater to the following challenges:
A dashboard view for insurer management enabling a better grip on the status of the business.
Modern claim system to help the customers improve claim settlement ratings.
Streamlined business process to adapt quickly to customers' changing needs and facilitate brokers to do more business
How Damco Helped
Following diligent requirement gathering sessions, Damco recommended the implementation of comprehensive, scalable web-based insurance software —InsureEdge. By easily configuring InsureEdge, the client streamlined business process, and regulatory compliance procedures. Though here we implemented InsureEdge to facilitate the P&C line of business, however, it is also capable of working across multiple lines of Insurance businesses.
The key features of the solution included:
Dynamic dashboards for quick viewing of the status of the business
Adhoc reporting module was integrated to generate reports
A flexible and customized rating engine for various policy types
Third-party integration to rationalize the quote and policy process considering the defaults/claims on driver/vehicle
Batch jobs at night for downloading of reports and generation reconciled reports Benefits
Automation of claims processing with InsureEdge gave comparatively better results in detecting and controlling frauds that resulted in an increase in profits.
The quick one-dashboard view of all client business and transaction status made sales activity easier and more productive, speeding up ROI for the client with remarkably increased insurance policy sales.
InsureEdge implementation was processed within 4 weeks and the transformation of the process became easier to be leveraged by the insurance organization.
With automated analytical report generation, Insurance Software- InsureEdge enabled relevant data insights to target personalization for prospects and saved time for other manual activities.
Automated policy handling resulted in streamlined customer experience delivering customer loyalty and faster ROI.
With close collaboration, Damco implemented InsureEdge to meet the client goals empowering them to connect with their customers and brokers in a hassle-free manner.
Initiate a digitalized ecosystem and improve business process efficiencies