Recent advances in technology, demography, financial reporting developments, regulatory changes and consumer needs and expectations are re-shaping insurance industry. Digital technology, enhanced data capture and analytics are changing the design, pricing and distribution of insurance products, along with policy and claims management. These changes are putting a severe strain on traditional business models and even proactive companies are struggling to remain on the cutting edge.
Damco Solutions offers an in-depth domain knowledge, technology capabilities, proprietary tools, methodologies, and frameworks to support Insurance providers in leveraging technology as a strategic asset maintaining competitive edge and sustainability. Being a global technology, consulting & digital solution provider for the Insurance industry, we help create greater business efficiencies, maintain compliance, improve profitability, and keep pace with the evolving market.
At Damco, we understand the needs of the Insurance industry and support via our comprehensive rapid deployable solution InsureEdge and other custom solutions to manage the entire value chain.
How Damco Can Help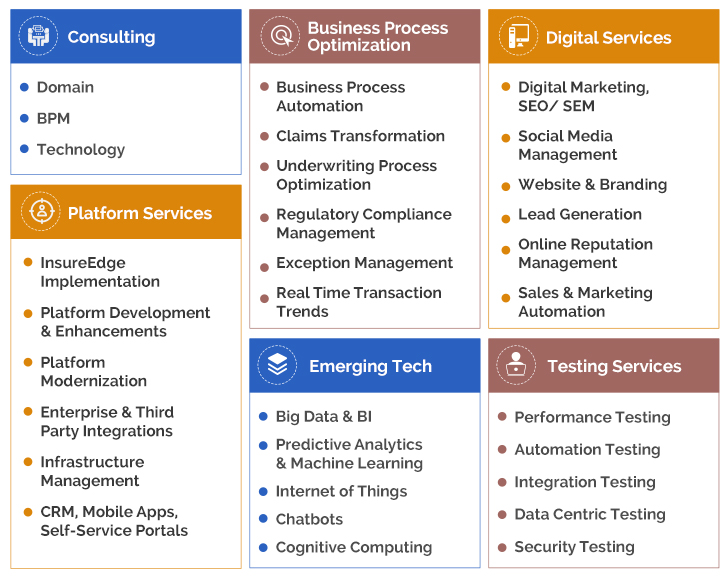 Being one of the sponsors of Annual Caribbean Insurance Conference, Damco actively participate in this annual event to foster the advancement of the Caribbean insurance industry and help create a platform for regional coordination and integration in the industry.
For more information on how Damco can transform your business, check our entire suite of- insurance technology offerings.