Financial institutions are on the constant lookout for better ways to effectively manage their mundane tasks and concentrate on providing a better consumer experience. Further, enhancing efficiencies and optimizing operations needs more than just outsourcing or upgrading systems – it requires innovation. The new digital workforce or RPA in financial services is thus the most innovative way to improve the speed, drive growth and amplify employee productivity.
The Need for Robotic Process Automation in Finance
Robotic process automation in finance allows businesses to embark on a digital transformation journey. Automation is better equipped to perform repetitive tasks such as data entry, data capturing and verification, Know Your Consumer, financial reporting and closing, etc. at an exponentially faster speed and much proficiently than a manual operator. Businesses are embracing automation as it is sustainably revolutionizing processes at every level and enables human resources to focus on creativity, planning, and decision-making. It assists them to provide exceptional customer experience, address the other business-related challenges smartly, and complement their peers in the industry.
RPA Use Cases in Finance
Automation is bringing in a plethora of business opportunities for both organizations and individuals. Leveraging RPA in financial services not only bridges gaps in legacy systems, but it also drives greater efficiencies in areas including operations and audit. It enables businesses to accelerate time to value, increase throughput and reduce the possibilities of human error. Mentioned below are some of the use cases of robotic process automation in finance:
1. Data management
Delivering operational and financial reports regularly is often challenging for businesses operating in this sector. Making of these reports includes various non-core yet essential business activities such as data collection, data processing, cleaning, formatting, aggregating, and analyzing to get business-critical insights. RPA in financial services thus assists the businesses by taking over all of these tasks, resulting in better turnaround time and the efficient representation of relevant business insights.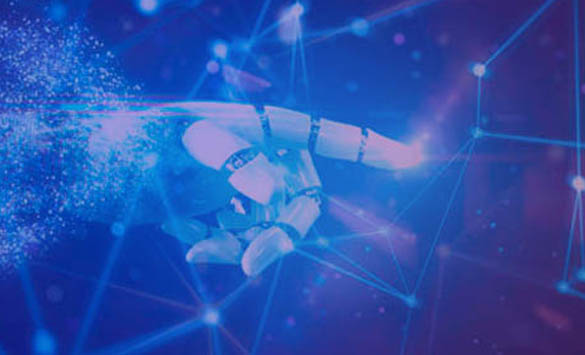 2. Account reconciliation
The bots can efficiently manage processes including uploading transaction data from various systems as well as formats, execute exceptional research, and data validation. Further, robotic process automation can be assigned the task of account of reconciliation that includes creating, balancing, noting, and remediating discrepancies, if any, within the journal entries. It also moderates the repetition of posting data from applications such as Excel to sub ledgers. Further, automation helps businesses with financial closing and reporting by creating and delivering compliant financial data to regulatory bodies.
3. Compliance
The nature of industry demands the financial institutions, banks and insurance companies to be legally compliant. Adhering to these laws becomes challenging for businesses as every state, country, company, trade unions, etc. have different standards. Whereas, failing to comply with these rules can lead to serious lawsuits and fines. Thanks to the RPA in finance sector as the new virtual workforce address the inconsistencies in real time and assist companies to strictly abide by the laws. These smart bots also ensure that the KYC information is accurate, thus boosting the reputation of a company.
The Way Forward – Intelligent Process Automation
All in all, RPA in financial services is the only sustainable way forward for businesses to be apace with the rising costs and shrinking budgets. This virtual workforce can be integrated with existing systems, thus translating into faster processes, quicker-time-to-market and efficiency gains. It assists the organizations to elevate their customer experience, employee experience, and ease their procurement processes. Therefore, it makes sense to implement intelligent automation for both the institution and the employee. Further, RPA when combined with AI results in an IPA or Intelligent Process Automation. It supports businesses with rules-based decision-making tasks, thereby significantly enhancing the bottom-line of every business.