Enterprise app development has a project scope different from the ones for small or midsize businesses. Multi-tiered access restrictions, heterogeneous IT environment with a miscellany of new-age tech and legacy software, and complex workflows often make enterprise app development elaborate and resource-demanding.
Beginning this century, dynamically typed languages have evolved greatly with their supporting ecosystem, getting more robust each day. Python, for example, has developed into an advanced language with a detailed and well-documented open-source ecosystem with equal contribution from independent developers and big players such as Google, IBM, and Facebook.
Being one of the preferred languages for Artificial Intelligence and Machine Learning software development along with its application in web development and data analytics, Python is in the field of enterprise development for a long haul. Now when organizations are keenly turning to Python development services to build their software assets and amp up their frameworks with new tools and technologies, it is important to streamline the process of prospecting Python experts.
Whether you are sourcing talent from a third party Python web development company or building an-inhouse team or augmenting the existing Python team, it is handy to have a guideline in place to hire Python developers. With this blog, we aim to elucidate what aspects of the project have a direct implication on hiring strategy, how to search and prospect talent, and what are the most common pitfalls in the process.
Project Aspects that govern hiring strategy
Project Scope
Going by the recommendations of expert Python consultants, the scope of the project should be used as a determinant before beginning the process to hire Python developers. The hiring team should assess and document the project goals, scale, milestones, team KPIs, and member KRAs. The process of documenting itself will help project managers to assess if they need resource augmentation, and if yes, what are the skills needed and expected experience level of the candidate.
Project Tech Framework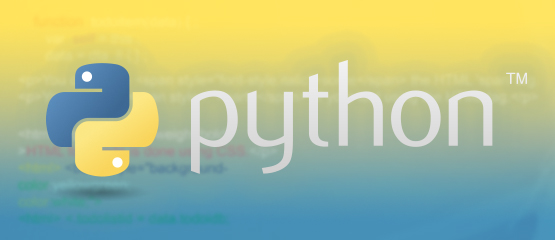 Python projects are rarely 'exclusively Python'. Almost all projects, B2C or enterprise-scale, require developers to be skilled in multiple related technologies.
For example, a data science Python project would need talent experienced not just in Python, but also in R with hands-on experience in frameworks such as Keras. Multi-skilled talent may be a little difficult to source but it is immensely helpful to have one onboard in complex projects. Therefore, most organizations seeking talent for their multi-tech projects resort to sourcing through a Python development company.
Project Development Stage
Mature projects operating at a large scale usually require experienced resources that can adapt to the existing framework, grasp the project logic and architecture, change code when needed, and communicate the same to a large team. In comparison, with small scale MVP projects, usually skilled developers with not-so-extensive experience can suffice. Having said that, it entirely is at the discretion of project managers and other stakeholders to assess the requirement and source talent for the same.
Best sources to consider when looking for python developers
Freelance and recruiting portals
Especially when the requirement is for a few man-hours, organizations can try platforms such as LinkedIn, Freelancer, Upwork, Toptal, etc. Not just individual developers, but several professional service providers can be found at such platforms.However, the caveat is concerning trust and communication.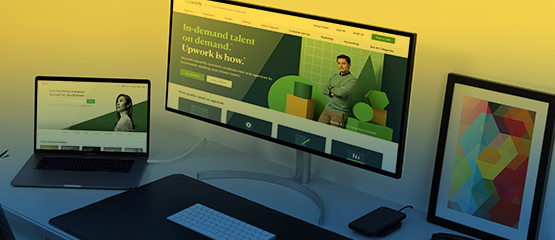 Therefore, before hiring python experts through an online talent marketplace, it is recommended to have proper security measures at the place. Also, it might not be a scalable option for enterprises.
Software and Firm review platforms
There are many authentic review platforms that undertake several factors to review software development firms and their offerings. GoodFirms, Clutch, AppFutura, etc. are some of the leading review websites where the recruiters can search for a given Python development company, analyze competency through previous projects, and request a quote. This is the most appropriate method for enterprises and large size companies to hire expert Python developers. Moreover, many platforms also offer their intermediary services to find the best suitable services provider for the project. It helps in cutting short the time required for making the list of prospective providers.
Best practices for prospecting Python developers
Structural communication of project scope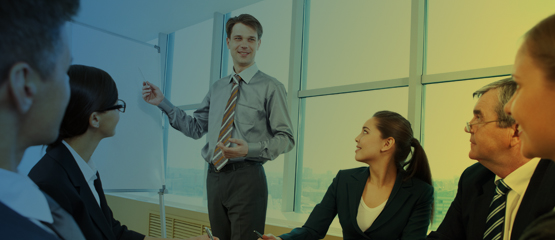 As stated earlier here, the project scope is a crucial determinant for screening prospective candidates. To this end, it is important to communicate the same in a structural and elaborate manner.
Information that needs to be clearly laid out before candidates is – technology stack of the project, frameworks that they would need to have hands-on experience with, and database that is currently in use. This information will serve as a checklist for the candidates as well and they can assess their suitability for the role saving time in recruitment and training.
Screening based on skill and experience
Being new technologies, in Artificial Intelligence and Machine Learning development projects, often skill takes upper hand over experience. For example, a candidate with skills niche to AI and ML with 2-year experience might be more suitable than the candidate with 5-years experience in Python coding. The recruiting teams need to assess which combination will fit in the best interests of the team. Expert Python consultants play a very crucial role in recruiting resources with multiple skills and experience levels, which is quite helpful in complex projects such as enterprise app development.
Testing on a pilot task in the same project
Many times project managers face challenges with resources even though they were screened through a Python task. The best practice for screening through tasks is to assign a task from the real project, even if it seems to be simpler. It would be logical to let the candidate examine the code they have to work with later, understand the business logic, and code with the real tools and framework. Since it is a time-intensive exercise, it should be used as the last leg of a recruitment procedure.
Due Importance for soft skills
In cross-functional teams working with global team members and clients, soft skills such as communication, time management, motivation, and team spirit can be judged to a certain extent through situational questions. Although, it seems additional screening is necessary for long term projects. Ability to listen and comprehend, asking questions for better clarity, are some of the traits that can be well ascertained even in telephonic interviews. Experienced project managers know that tech skills are easy to impart but soft skills are not, and both are equally important for seamless delivery especially in an enterprise environment.
Summing Up
Since the time that Python found its application in AI, ML and other data science projects, the need for Python programmers has seen a surge. Talent is not in deficit but time certainly is. Hence, it is important to strategically hire Python developers so that the SDLC is accelerated and business impact is minimized.