Customer Experience, since the day the term surfaced in leadership talks, has been a fox chase. Everybody is courting the concept – technology companies are selling tools to improve it, product companies are consuming them, and analytics companies are analyzing why ROI is amiss. While CX has become a staple goal (or a pain-point?), stakeholders seldom get a chance to take a step back and assess if the tools they are using are actually connecting to the end-user or are their strategy is fit enough to gauge perception, reaction, and the emotions of a hyper-connected customer.
The fact is the said end-user is being 'nurtured' by numerous businesses. Every product or service he buys triggers a unique customer journey with mind-boggling metrics that track what products he browsed, where he abandoned the cart, did he open the feedback mail, and so on. These metrics set-off an omnichannel blast of communication prodding to take the next action. While this strategy catches the definitive events, it loses on a wide range– the customers who chose a cheaper product after wishlisting an expensive one or removed a product or two because a coupon did not work, or could not find the right keyword to find what exactly they want.
Conventional metric-based strategy and tools are not enough to understand customers and map their journey in totality. Understanding customers is the first step towards delivering exceptional customer experience. Leveraging Artificial Intelligence, organizations can understand their customers better – faster, real-time, and at scale.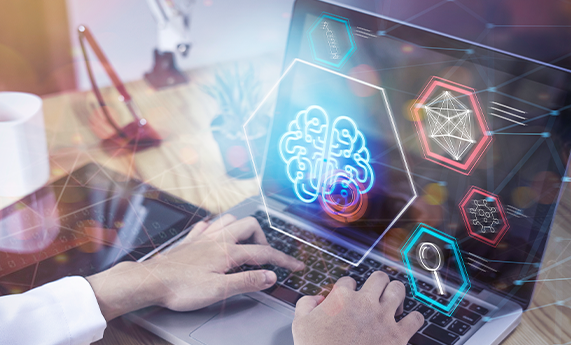 Artificial Intelligence has emerged as a catalyst in moving the needle for otherwise stagnated customer experience strategies. Don't get misled by the prefix 'artificial', AI is getting increasingly human-like and its complex machine learning algorithms are helping businesses to gauge a wider range of customer actions – interacting naturally, learning intuitively, predicting intelligently, and measuring correctly. AI development services have found their biggest and universally applicable use case – Enhancing Customer Experience with AI and the new benchmark is nurturing customers on their terms via channels they prefer, capturing all events they undertake.
AI-powered tools are an upgrade over conventional ones as they try to decipher the intent behind the customer actions, essentially seeing the qualitative aspect and reading between the numbers. Some of the tools and techniques that have already entered in the must-have list of businesses and have a shorter payback period are:
Virtual Agents
Connect deeply with customers when they come to you
Virtual Agents are probably the most common AI tool up for grabs irrespective of industry and business size. Bots, chatbots, or digital assistants – as they are called, range from simple scripted programs to state-of-the-art futuristic Natural Language Processing (NLP) and Understanding (NLU) algorithms as in Cortana, Siri, or Google Now. They have massively diverse applications, such as:
For Customers:
Providing instant answers to common queries
Engaging customers with curated catalog/menu
24*7 information at a live chat interface
Providing personalized experiences using CRM
For Customer Service Agents:
Automated routing based on the query
Sending quick-reply templates
Searching an internal knowledge base
Improving average resolution time
Virtual Agents are the most successful AI-use case as they are customer-led, i.e., it is the customer that approaches the bot with a clear intent of connecting with the brand. Many businesses are leveraging this intent by orchestrating bots and human agents to work in tandem. To understand and cater to the needs of customers, several AI development companies are helping organizations to adopt conversational AI and get the first step right when customers approach them.
40% of online adults prefer self-service rather than speaking to a live person on the phone for customer service. There is a huge opportunity to reduce customer care costs through AI and conserving agent productivity for complex queries. – Forrester Research.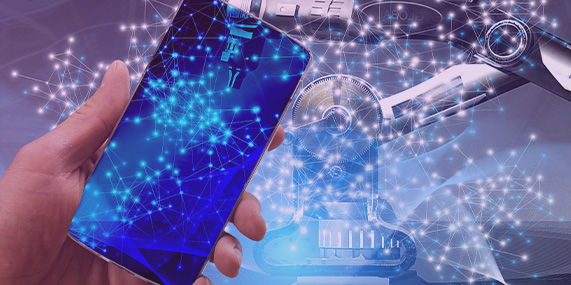 Sentiment Analysis
Connect customers personally when you reach them
What if customers don't have the intent or time to connect with brands? In such a case, firms need to reach them and build conversations around their products or services. Gauging sentiments of the leads and customers allows businesses to develop and time conversations. Hence, brands operating in sentiment opacity struggle to reach their customer loyalty potential. Sentiment analysis powered by machine learning development reveals how customers really feel about their purchases. The insights are pooled from a plethora of data that every brand has, such as emails, social media posts, chat and call logs, survey responses, etc.
Sentiment analysis or opinion mining is not a breakthrough, rather has been used for decades. AI-driven development of sophisticated algorithms has allowed firms to translate subtle nuances in the existing database into accurate insights, at speed and scale. IBM Watson's Tone Analyzer, for example, efficiently parses online customer feedback to determine the feelings, needs and wants. When businesses have a deeper understanding of their customers, they can turn casual visitors into customers, customers into brand loyals, and brand loyals to advocates.
Integrating sentiment analysis tools with CRM can help brands connect the dots and jump in the conversations happening over the internet. The insights pooled help decision-makers to get the full picture of the context and make informed decisions.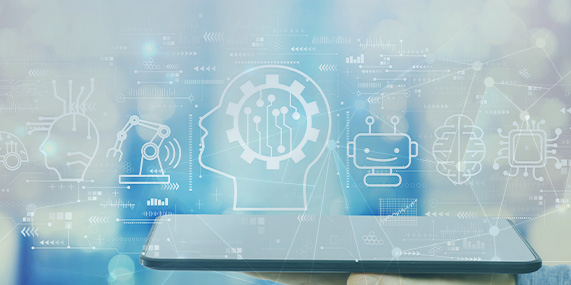 How not to implement AI in Customer Experience?
It is important for businesses to understand that AI supports human strategy and is not a strategy itself. Poor data, underchallenged algorithms, unskilled employees, and half-baked AI implementation can't push-up the bottom line, worse ruin the customer experience.
If your chatbot replies only 'I will route your query to an agent' after the customer types a long query, AI is making an unsatisfied customer infuriated. Artificial Intelligence development should close the loop, instead of creating more exits for customer. In above mentioned case if the chatbot replies – 'Sorry Jonathan, I could not get you. Do you have a minute to help me understand your question? the customer will not leave vexed.
Businesses need to find the most efficient mix of human and AI so that the interactions are meaningful, rightly timed, and bring positive actions. The opportunities with AI are endless – tapped only when the implementation is backed with a sound data-driven strategy and a robust technology solution.