Damco provides leading-edge private and hybrid cloud management solutions, helping you securely move work to the cloud and rapidly modernize and integrate applications and derive the fullest advantages that cloud technologies bring to the fore. Damco's dedicated cloud computing practice helps organizations develop and sustain competitive advantage in a fiercely competitive marketplace and maintain the high performance.
Damco's in-depth technology expertise and multifaceted domain experience can help your organization to experience a seamless cloud adoption and integration leading to sustainable growth.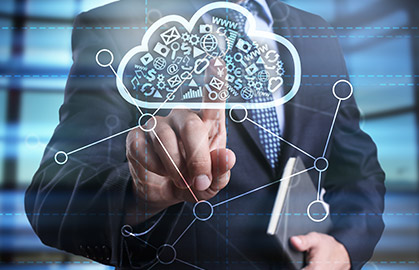 With our industry-wide experience, we help you to build cloud strategy road map and work with you to develop, implement, and manage your services in a cloud environment. By integrating cloud roadmap with enterprise IT strategy and providing state-of-the-art consulting and execution on the way to the cloud, we ensure that you get the cloud leverage to the fullest.
We help plan, execute, and manage a wide spectrum of cloud computing services, including:
Building one's own cloud environment
Adopting cloud-enabled services
Redesigning and integrating existing applications with cloud environment
Executing and managing private/public/hybrid cloud models
Developing software/platform as a service
Application modernization and re-platforming
Damco's cloud computing services:
Ensure that cloud technologies act as a catalyst for change of your business
Steer clear the way out of your complex organization structure for a comprehensive cloud strategy and its robust execution
Make your operating model in sync with cloud deployment
Delimit enterprise boundaries and strengthen global footprint
Provide insights and sophisticated analytics
Reduce cost of ownership and accelerate time to market
Make customers and employees connected
Enhance user adoption and value derived from technology